Meredith has started asking about whether Santa is real. "Some people don't believe in him, you know," she informed us one night. I replied, "Well, some people don't believe the Earth is round, some people don't think vaccination is a public health issue, and everyone has all sorts of ideas about God, so I guess there are lots of different beliefs in this world."
While I haven't completely clarified the is-Santa-real debate, I'm trying not to kill the magic outright. Same with the Tooth Fairy. When my girls ask, I tell them that I've never seen her (true) and that she used to leave me money when I lost teeth as a girl (also true).
According to our dentist, Meredith is old enough to start losing teeth, so I thought I'd better get ready by preparing a Fairy Door.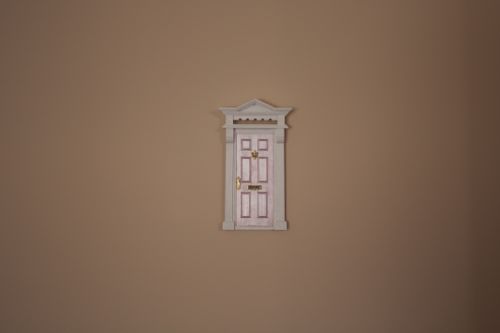 I first saw these on Etsy, but I still have that crafter's affliction in which I say pshaw, I can make that, so I didn't order one. I later saw instructions somewhere (Pinterest, probably); I'd link to them, but I can't remember the URL, and it's pretty obvious – just buy a door, paint it, and glue on accessories.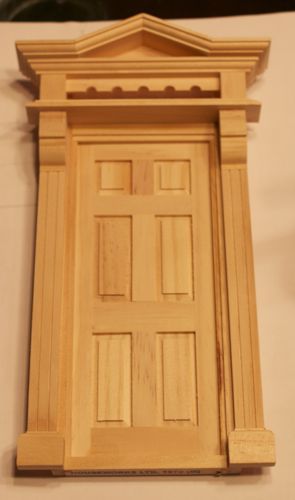 Paint was purchased at JoAnn, the door and all supplies were purchased at Hobby Builder's Supply (NAYY). Total cost was ~$40, not including the wood glue that I already had on hand.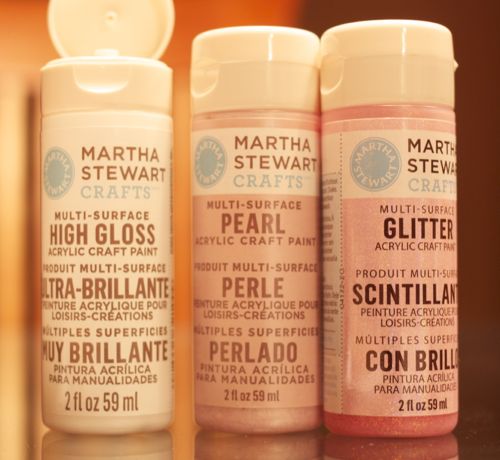 First, I applied about 3 coats of white paint all around the door frame (being careful not to get it on the plastic transom window).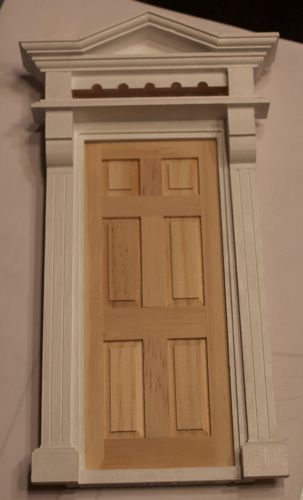 Second, I applied some extreme number of coats of pearl pink paint to the door. In hindsight, I probably should have primed the piece first; I didn't, and it took numerous coats before the blond wood didn't show through.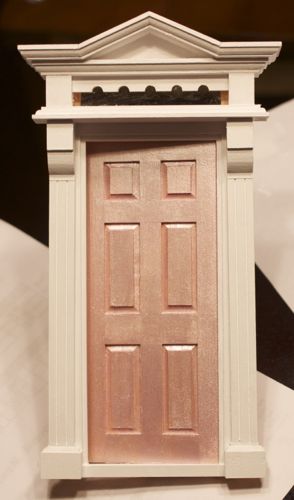 Third, I applied ~5 coats of glitter paint. It is very subtle, and subtle doesn't work for my kids. I was hoping to bling it up a little more. It's hard to photograph the glitter because if I use too much light, the pearl paint underneath reflects and makes the whole door glare. In person, the sparkle is easy to see, especially in sunlight.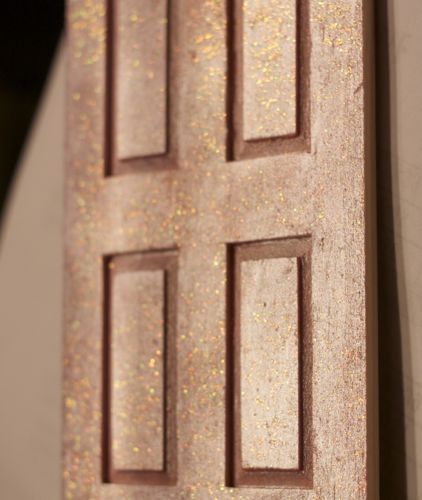 Fourth, glue on a doorknob, mail slot, and door knocker. The knocker is pretty cool – if you affix it correctly, it's fully functional!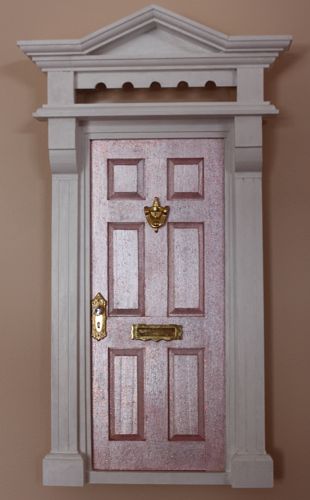 I ordered letterpress certificates from the Office of the Tooth Fairy. I have one for each daughter.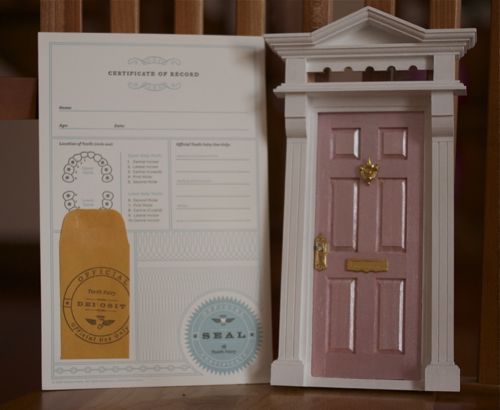 We have a little Lego treasure chest that the girls play with, and I think it will be a perfect place to deposit the tooth. I keep a stash of dollar coins where the girls can't see it, and I also have a can of glitter hairspray to make sparkly fairy money, so we are all set!