I recently sewed a summer dress for my daughter. This project is so simple but had been incubating since last year! 🤦🏻‍♀️ We discussed the design she wanted (sleeveless and knee length) and bought interlock at Joann's. She loved the stripes and dots, thought it was so sophisticated, "like the kind of dress you'd see in New York!" (New York, I love it!)
I chose the racerback dress from Hey June Handmade, a great free pattern. The biggest size was too small for my tall 9-year-old, so I graded it up another size (winged it).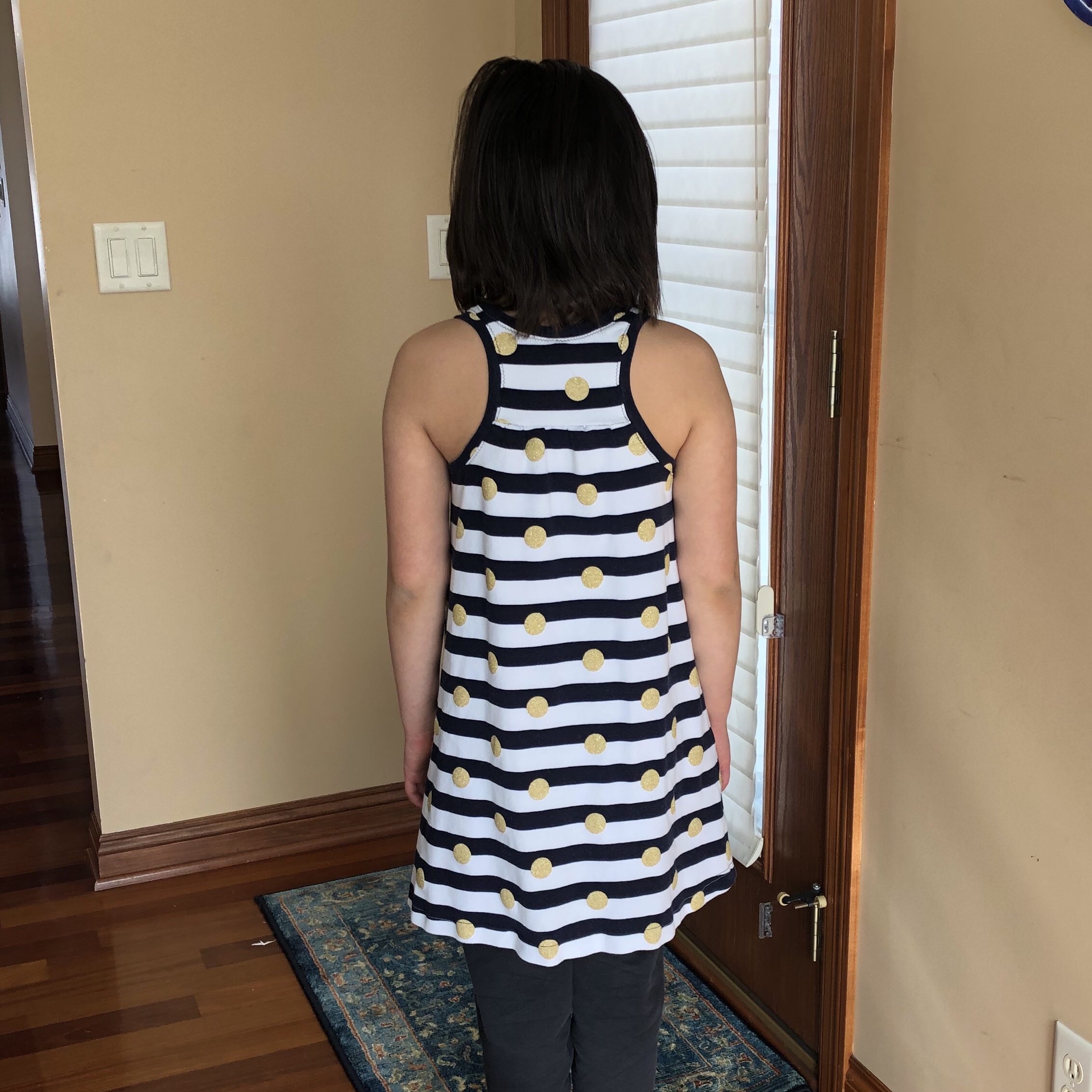 The dress is super easy to assemble, only three pieces. I cut and applied the neckband and armscye bindings by using Sarah Veblen's foolproof technique. Coverstitched the hem and that was it. It's a winner!