Now that I've been living in MN for 4+ years, I thought maybe I was ready to enter a few items in the MN State Fair. Competition is stiff – when I marveled one year at all the intricate items in the various categories, I was reminded that winter is long here. Anyway, I buried my reservations about putting lovingly made items into a competition in which they would be scrutinized for technical merit. (Ugh, I hate being judged. Not sure why exactly I entered…)
I submitted these items: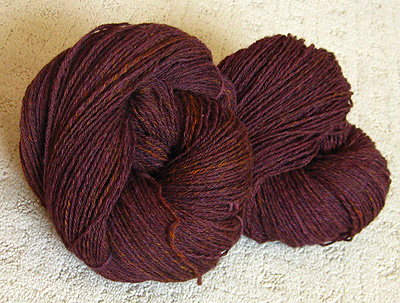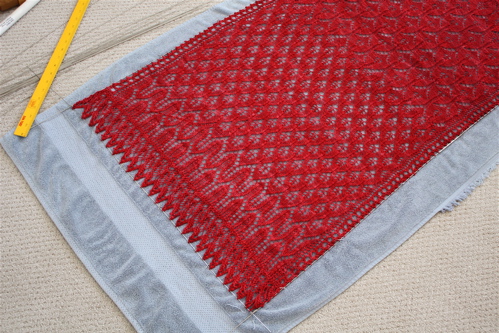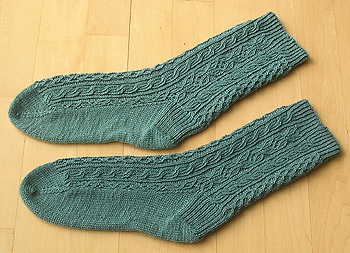 I avoided looking up the results online and thought I'd find out when I went to the fair last Friday.
Gloria P outed me in the comments a few days ago, I managed to snag a single ribbon. My yarn is on the slanted board in the center, running horizontal. Third place. Nice. (Not much competition in handspinning, what can I say.)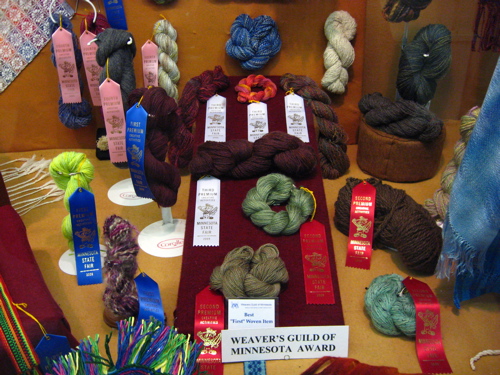 As it was, I couldn't even find the shawl or the socks displayed anywhere in the building. I spent 25 min hunting through the primary knitting case and very briefly cruised the other cases, but alas – they were not to be found.