Ever since Jordan and Casey were born, I almost never knit in front of the girls. They need too much of my physical help and direct attention, we're always playing together (or reading, or eating, or…), plus I don't want pointy needles and strangulation hazards (and "unravelable" projects) just laying around, willy nilly. Although I sometimes knit or crochet in the car, me knitting is not a part of our current family culture.
Imagine my surprise, then, when Meredith spied a hole in one of her garments and asked me if I was going to "yarn it." Do what? Say that again? "Mama, will you yarn this for me?"
Well, I'll be darned. Heh heh.
—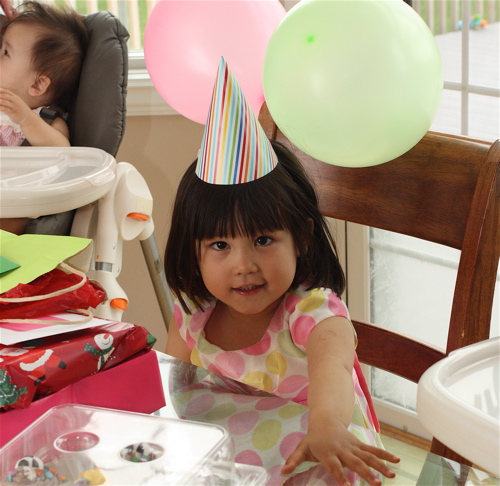 Now 3 years old!
—
Here's a skein of yarn that was 2 years in the making. My e-mail receipt is dated March 2009!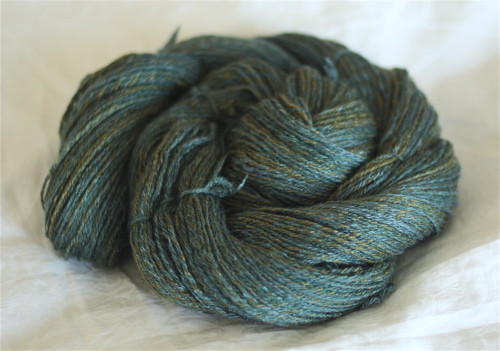 Fiber: Chasing Rainbows; 50/50 silk/merino; colorway African savannah; purchased here (NAYY).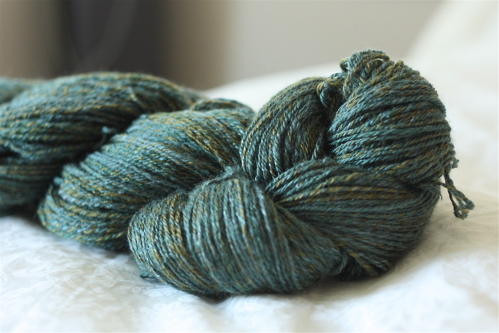 Wheel and spinning style: Drudik wheel, slowest or next-to-slowest speed. Split the top lengthwise into long, thin strips (no wider than a pinky) and translucent. Spun in pure worsted style (draft about 12″ before feeding onto the bobbin). Plied on my Womack Butterfly electric wheel. I set the bobbins up and walked with the singles until I was about 30 feet away from the wheel (it spun all the while), I waited until it had built up a lot of plying twist and then walked slowly back to let it feed back on the bobbin. This is a 1-hand maneuver for aged singles with dormant twist. I used the other hand to do things like brush my teeth!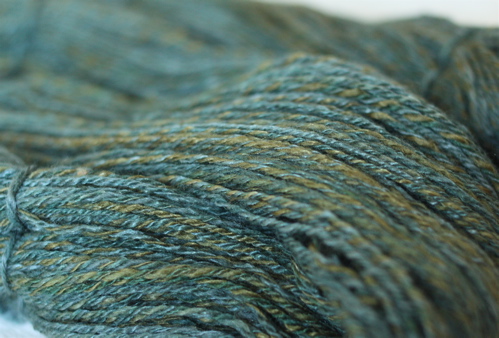 Finishing: Hanked, tied in a million places with a Figure8+1 tie (that is, looped 3 times around per tie) because it is 50% silk and silk is notorious for mercilessly sticking to itself. (If you've ever cried while cutting tangled silk off of a bobbin, you know what I mean!) Handwashed in cool water, spun out, dried flat.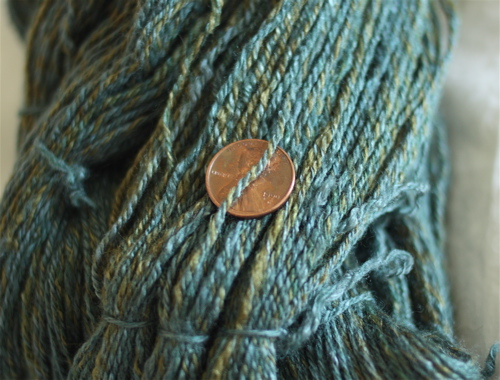 Yarn specs: 3-ply, fingering weight. Length, 387 yards (354 m); weight, 2 oz (57 g).