When the weather is perfect, there are few better ways to enjoy being outside than flying a kite.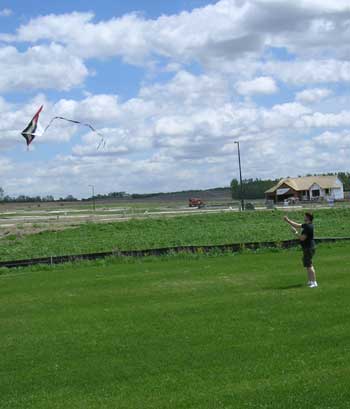 Our house is on the edge of farmland, though new construction is popping up everywhere. The town population is around 18K, and it is increasing every year. See the stripes on the lawn? That's because we have no idea how to apply fertilizer evenly! Ha!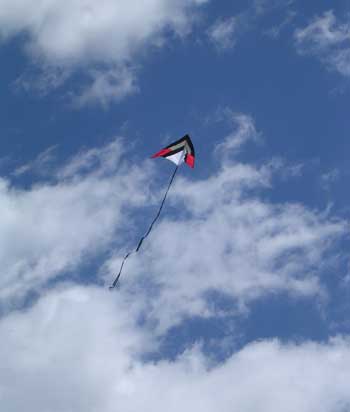 Have a wonderful weekend!