Many of my handknit socks are old enough to start junior high this fall. Thus, it is time to make new ones!

On blockers but not actually blocked
Monkey socks! According to Ravelry, more than fifteen thousand knitters have made these socks since the pattern was published in 2006. That's pretty awesome.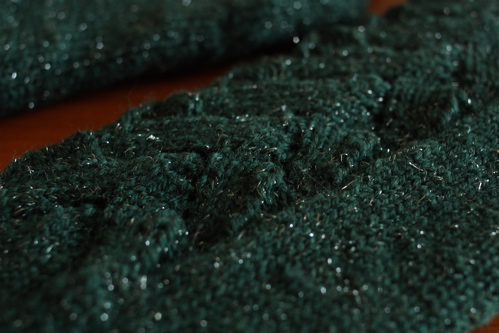 This is Kraemer Sterling Silk and Silver yarn. It feels very nice, not prickly. The yarn is just slightly thick-and-thin, but not in an annoying way.
The dark green and the unblocked "scales" of the sock made me think of dragons. Wouldn't this toy look so cool made up in green and silver yarn?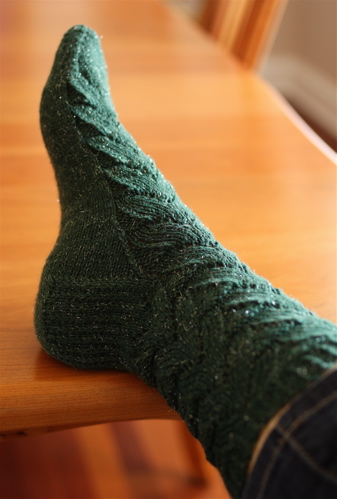 What is it about handknit socks that automatically gives one a serious case of the cankles?
Minor mods to the pattern:
1) I knit 5 repeats on the leg instead of 6 because I was starting to run into the daikon calf.
2) I did a slip-stitch reinforced heel because I think it helps withstand rubbing from the back of a shoe.
3) I used Jeny's Surprisingly Stretchy Cast On (video link). Not only does it stretch like crazy, it also snaps back to shape immediately when the tension is released. Thumbs up for this slightly fiddly but eminently doable cast on!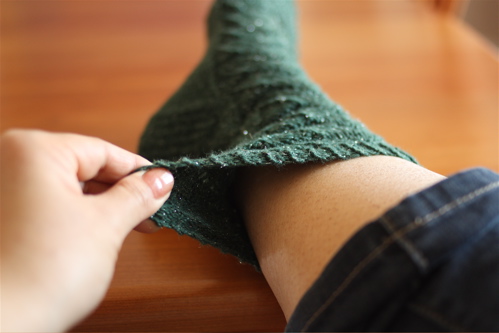 STRE-E-E-TCH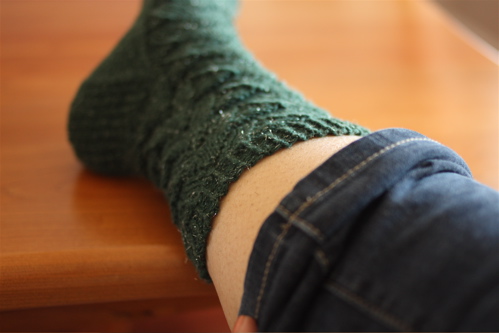 SNAP!
Admire the sock… But does your keen eye prompt you to ask what's that lurking in the corner?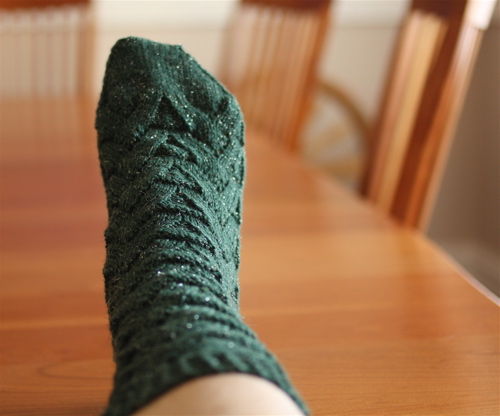 Spinning wheel!