Frog pond
Saturday April 07th 2012, 9:28 pm
Filed under:
Knitting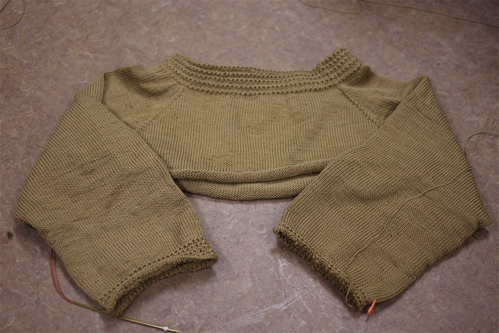 Goodbye, Ingenue… I hardly knew ye. I lovingly rewrote you for fingering weight yarn and size US1 needles, but I realized this year that the relationship wasn't going to work out for us. But honey, it's not you, it's me. I've changed.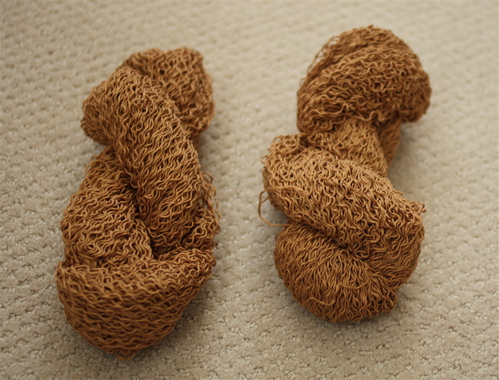 You see, since the time I cast on for you, I've lost about 4-5″ bust circumference (hello, weaning and later weight loss). There was no way I would look good wearing you at this size. Better to say good bye, or au revoir…?
–
I want to express my sincere thanks to everyone who responded to the prior post. I appreciate your candor and encouragement. Most people who comment know that I typically respond via e-mail, and I generally hate doing this "group hug" thing in public, but we put our house back on the market last week (sigh), and I've been a little more frantically busy than usual. But please know that your thoughts and advice are highly valued!

Print This Post