When the sisters were born, Matt's parents came to stay with us for 3 weeks. During that time, my FIL taught my oldest daughter a song that he learned as a boy. I think the tune will always remind me of that summer.
I had a hat when I came in
I hung it on the rack
And I'll have a hat when I go out
Or I'll break somebody's back!
I'm a peaceful man, I am, I am
And I don't like to shout
But I had a hat when I came in,
And I'll have a hat when I go out!
(Sung in true Irish drinking song spirit here.)
—
I sewed myself a hat last week! I used a Betz White pattern from her "Make New or Make Do" series.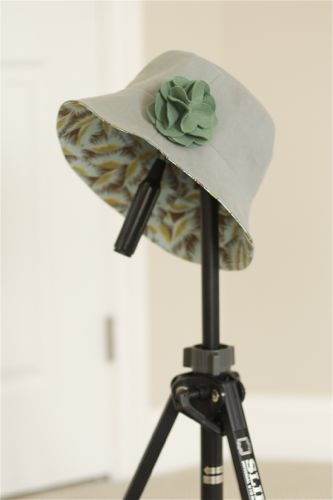 I think maybe I look a little geektastic in it, but truly, I love this hat. I like bucket hats a lot. Grey ones, especially, apparently. (OMG, 2004. I've been blogging for a long time.)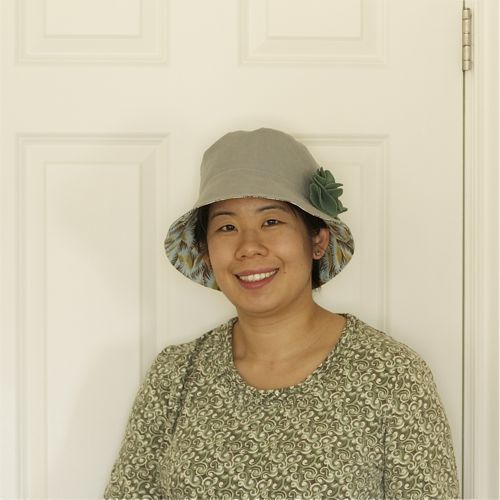 It is next to impossible to find a fun sun hat that fits my supersized noggin (srsly, 22.5″), so it was either go bareheaded or make a custom piece! I love how comfy it is. (Mine is a size L.)
The entire project was made, incredibly, from stashed materials. The outside is gray stretch denim, the inside is an Amy Butler quilting cotton. The felt is a wool blend. I had mostly matching thread already, plus the basement life-archive vomited up a glue gun from circa mid 1990s. I even found the pin backing for the flower in my odds-and-ends sewing bin!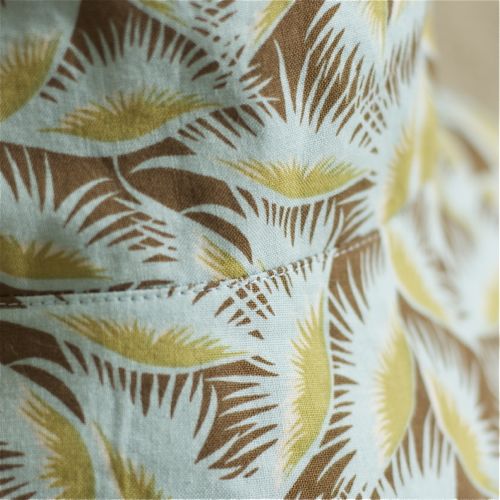 Check out my badass edgestitching!
The outside layer was a little Plain Jane, and I wanted to hide a blatantly mismatched seam, LOL. I google-image searched for "felt flower tutorial" (or something like that) and used the tutorial here. The template for the flower pieces is here. These flowers are very quick to make up (10 minutes, if that). I even made a red one for Meredith and glued it to a ponytail holder. She loves it.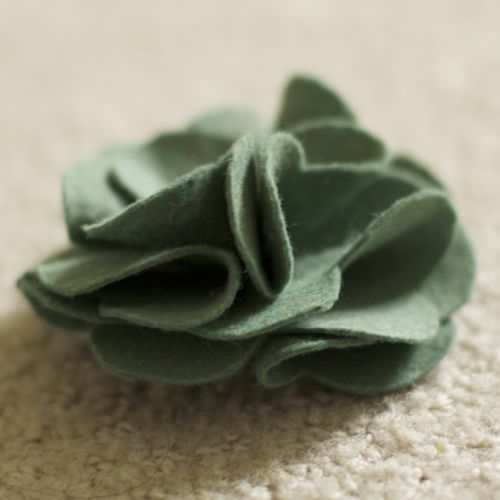 I like that it's a 3-dimensional flower.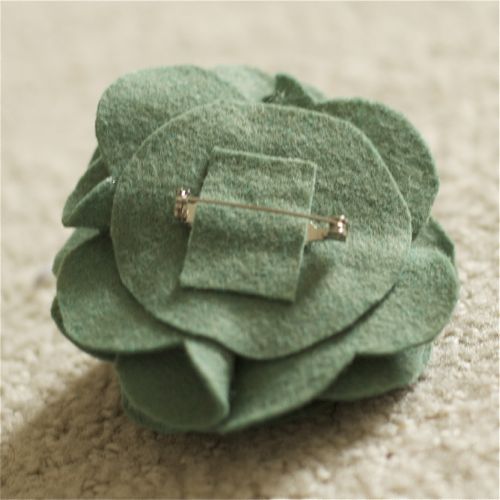 The pin backing allows it to be removed before laundering.
I did manage to match up all of the other seams in the hat. The pattern itself is pretty uncomplicated, only 3 pieces, but I was pretty psyched when it was finished.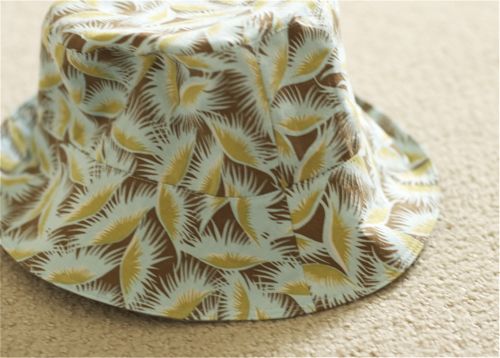 It's also completely reversible.
If you sew and want the gory construction details, the review is here.
Last picture is just for fun – I was messing around with my new camera remote, and I found that it would make the camera fire only if I were making faces at it. What's up with that?