I managed to complete only 1 major project this summer, what with the house selling and not-buying, moving, etc. It was a dress for Meredith, actually finished toward the end of July, just in time for the wedding of a dear friend. Speaking of wedding, here's the happy couple – I've known the groom since my first year of college.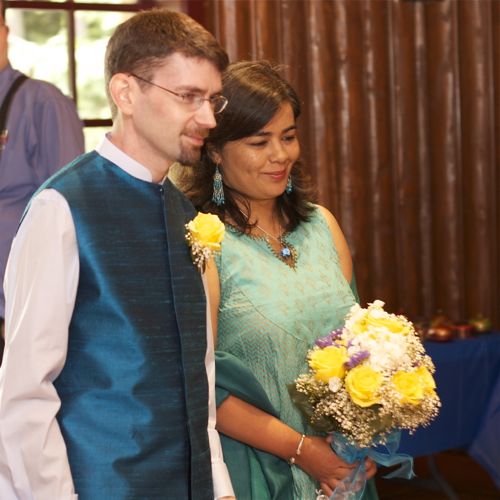 Ben and Sudipta
Meredith and I traveled to Seattle together for the wedding. We took a long weekend, leaving Matt at home with the youngers. My core group of college "besties" were all there for the wedding – one had just started a new job and had moved his family to Seattle only weeks before, the others are related by blood or by marriage to the groom (so convenient when your friends marry each other, LOL), and so we all crammed together into a single house with all our kids and had a crazy awesome time. (Adult conversation!) There is nothing quite like chillaxin' with friends you've known for 20 years, who know how weird and antisocial you are and don't judge, still think you're OK.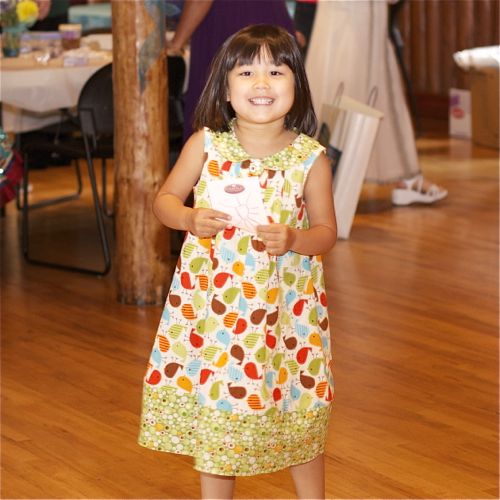 Anyway, here's the dress in all its glory. Pattern is Little Vicki, by a company called Izzy and Ivy. The pattern and fabric were purchased at a quilting shop in a neighboring town. They had a sample made up, which was totally adorable and sold me on the dress.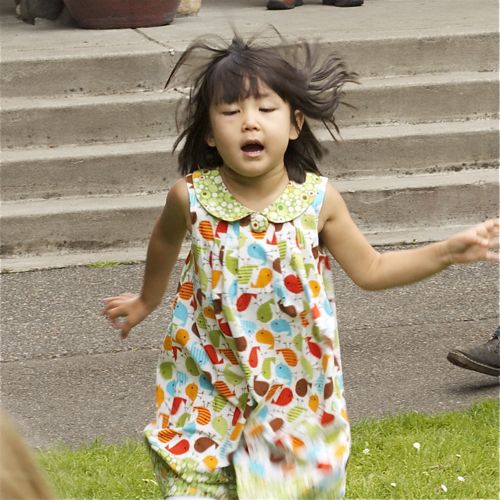 Forgive the odd picture, but this is the only one in which the pleated front shows well.
Altogether, the project probably cost me about $40 in supplies, which was actually a lot to spend on a single dress for a kid, but I like supporting independent shops and designers, and this came out really special. (OK, run-on sentence much?)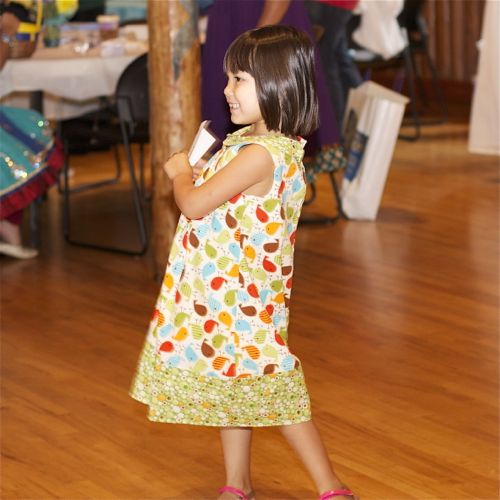 I am super-pleased with it, and so is Meredith. To be honest, I wasn't sure if I'd ever sew for her again after an incident last winter. In the midst of a tantrum-fit (oh c'mon, your kid never does this?), she'd hurled another dress that I'd sewn, hurled it at my face while screeching, MAMA, I HATE THIS DRESS!!! I mean, I know, 3 years old at the time, but ouch. It took a few months, but I got over myself, sewed her this one, and she totally, totally loves it. Does my hurt heart a lot of good, I confess.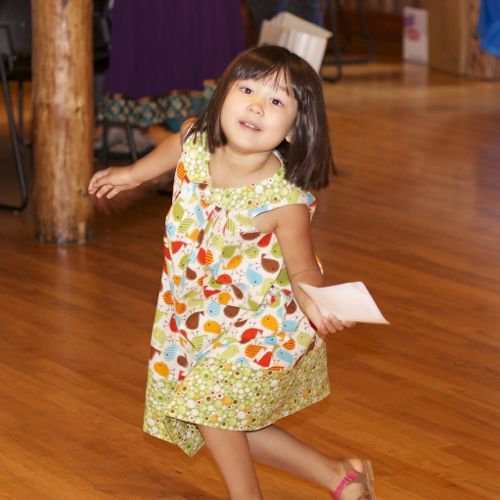 It's roomy and has plenty of ease for running, jumping, and dancing. She does wear bike shorts underneath for modesty. She calls it her "wedding dress" and tells everyone (day care teachers, random strangers at Sam's Club, etc) that her mommy made the dress and if they like it, they should ask their mommies to make them one, too.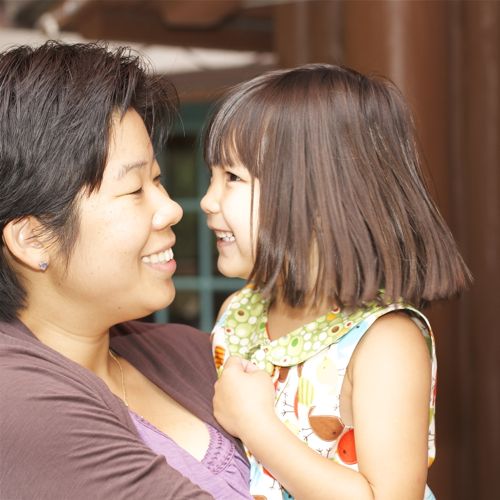 What else can I say? It's the only creative thing I got done this summer, but it's a winner!
If you're technically inclined, details about the construction are on PatternReview (here).