2012 Retrospective
Wednesday December 26th 2012, 12:00 pm
Filed under:
Misc
Hey, it's navel-gazing time again!
1. What did you do in 2012 that you'd never done before?
I sold a house!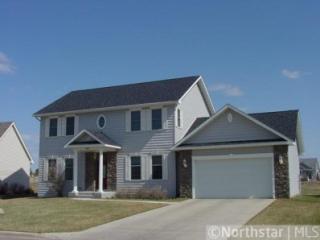 That was hard. Tears were shed, people.
2. Did you keep your new year's resolutions, and will you make more for next year?

I had no resolutions to keep or fail, but about a month or so ago, I started making a daily "date" with myself. From 9-10 PM, my time is mine to spend as I please. Kids are in bed by then (albeit often awake and protesting [yelling]) and there will always be more housework whether I spend that hour cleaning or not, so for 60 minutes, I pursue my own pleasure. I'd like to continue this into the next year.
3. Did anyone close to you give birth?

Yes, my SIL had a beautiful baby girl, Ivy, in October.
We hope to meet her next summer.
4. Did anyone close to you die?
Sadly, yes. This spring, we lost Kiff, Matt's closest friend of several decades. He was our best man when Matt and I married in 2004.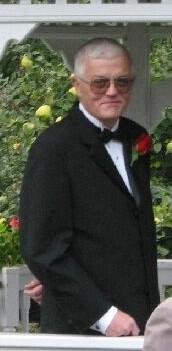 In the late summer, my Uncle Larry died. Just before Thanksgiving, my BIL's mother passed away.
5. What countries did you visit?
We stayed in the good old US of A.
6. What would you like to have in 2013 that you lacked in 2012?
Last year, I said, "I would like to buy a house in Rochester." Funny, that is STILL my goal. We are in a rental townhome that I loathe. (Drafty! Dysfunctional stove! Rodents! But a great location. Ah well.)
7. What dates from 2012 will remain etched upon your memory, and why?
August 15. House closing date. I was so glad and yet so sad to sell that house.
August 25. We had a family medical emergency that ended up with 2 daughters in the ER (and 1 later transferred to the ICU). Horrible, horrible weekend. We had to make drastic changes in our lifestyle afterward. The girls are OK now.
8. What was your biggest achievement of the year?

Uhm… I made a million meals, washed 10 tons of laundry, tied a thousand ponytails, and read the same 92 children's books until my eyes bled. I have no single trailblazing achievement of awesomeness but tried do my best at home and at work every day.
9. What was your biggest failure?
God help me, when my girls say crap like "I don't LIKE YOU" and "I'm MAD at MOMMY, go AWAY" (shove, shove) I still find it so hard not to take it personally. I know I shouldn't. I know their moods change at the drop of a hat ("Mommy, I not mad anymore. I a happy girl!"). But when all 3 of them can't stand me, even momentarily, because I want to put socks on their feet or because I give them dreadful spaghetti dinner, I just get tears in my eyes.
10. Did you suffer illness or injury?
Nah. Everything wrong with my body can be directly traced back to 1) chronic sleep deprivation or 2) daycare germs. Handwashing, shmandwashing.
11. Where did most of your money go?
1) Daycare. 2) Housing (mortgage, moving expenses, rent). 3) Taxes. 4) Biggest single expense of the year – a new laptop after my old one bricked suddenly.
12. What was the best thing you bought?
With our housing hullabaloo and the unexpected family medical concerns/expenses, it's been hard to get excited about "stuff" this year. However, after resisting the New York Times paywall for >1 yr, I finally succumbed to the siren call and bought myself a subscription (with an education discount, yes!). NPR no longer dictates what I learn about current events. (Too much political coverage, sheesh!)
13. What did you get really excited about?
I was glad that we finally moved to Rochester. Two years had passed since we decided to leave Northfield, it was a long time to hold my breath (so to speak). I guess it is more relief than excitement.
14. Compared with this time last year, are you:

– happier or sadder? Hm, sadder, I think. This year was very stressful. In addition to family stuff, we had a very tough year at work, too (double the workload due to changes in intradepartmental billing policy but no allowances to increase staff).
– thinner or fatter? Fatter!
I've had an unusual weight gain this year, 10 lbs in ~6 mo. It is a little annoying/puzzling. Not carrying the children around as much anymore? Stress eating?
– richer or poorer? Poooooorer. We sold our house at a sizable loss. We weren't underwater with our mortgage, but having purchased the house in 2005, we were pretty much guaranteed to lose a chunk of change when it finally sold.
15. What do you wish you'd done more of?

Sleeping.
16. What do you wish you'd done less of?

Commuting. (Ha – check that off my list!)
17. How did you spend Christmas?
At home with Matt and the girls. Santa actually came on Sunday instead of Tuesday, to take advantage of our 4-day weekend. No sense having all those toys under wraps for 3 home days. Actually, Santa would have come on Saturday, if only I'd wrapped the mail-ordered presents ahead of time…
18. What were your favorite books of the year?
I surprised myself by really digging Cutting for Stone. If you like medical drama (written by a physician, this has heavy emphasis on the medical aspects), this book is for you!
19. What did you do on your birthday, and how old were you?
I don't remember what I did on my birthday! Ha. I am 38. And senile, apparently.
20. What one thing would have made your year immeasurably more satisfying?
I wish the girls didn't fight so much. Being 2, 2, and 4 years old, they're not great at sharing yet (although they do have their moments of incredible sisterly kindness). We hear a lot of "That's MINE!" and "No, it's NOT!" (back-and-forth yelling), and there's a fair bit of jealousy that flares up over the dumbest stuff (eg, Mom gave Sister a candy, she must love her more than she loves me, I will therefore wail and freak out). But 30 seconds later, they can be sharing and hugging and laughing like crazy, even as tears are still wet on their cheeks. I wish I could stay a little less involved emotionally when they catfight, it kills me to hear them go at each other.
21. How would you describe your personal fashion concept in 2012?
This year, I'm really favoring knit dresses, maxi skirts, jersey blouses. I am all about dressing up for work in clothes as comfy as pajamas, except for the mandatory pantyhose.
22. What kept you sane?
Remembering happier times. Thinking about a better future. Despite all the virtues of mindfulness, being in the present often made me feel sad and stressed out this year.
23. Tell us a valuable life lesson you learned in 2012.

If you're alive tomorrow, you get another chance.
–
Thanks for coming by this year! I wish you the best in 2013.

Print This Post