If I call you, a customer service representative, and ask for information, do you make everything sound like question? Even statements of fact?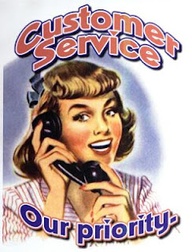 "Our mortgage officer isn't here right now?"
"His name is Darrin?"
Are you aware of your absurd voice inflection? Do you realize it makes you sound unprofessional at best (and clueless at worst)?
Sheesh.
(PS. I'm also equally irritated by e-mail salutations of "Hey," from people I barely know.)