When you buy a ball of yarn that has this picture on the label: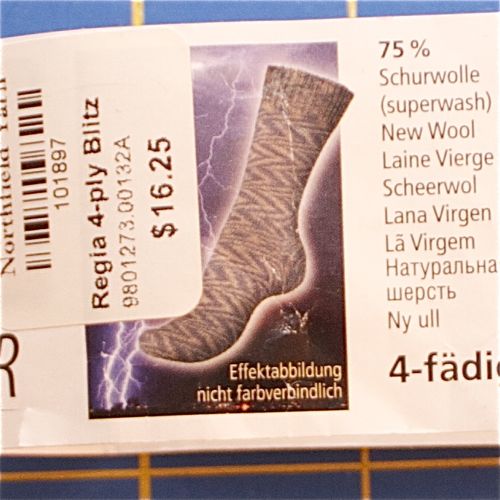 Don't you sort of expect that the actual sock will look something like the one in the image?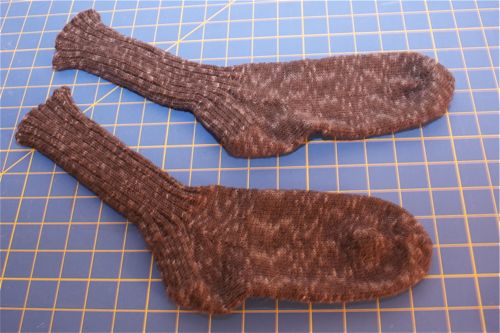 Um… wow, it didn't look anything even remotely like that zigzag pattern!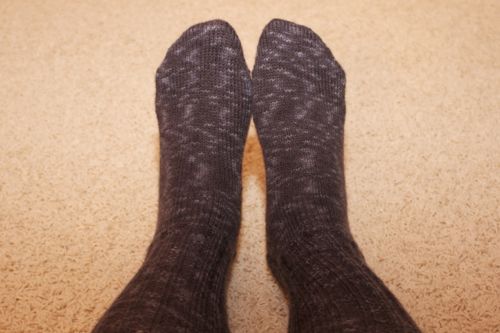 But that's OK. I use the same sock recipe as before (this pattern, this cast on, this bind off), and I love the finished socks no matter what.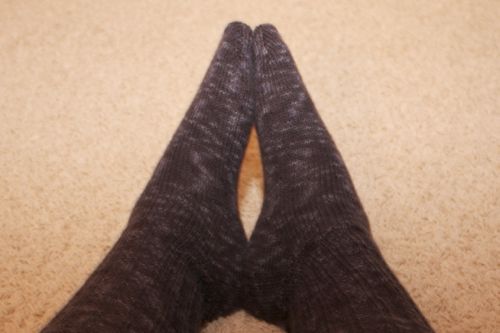 In other news, we are thisclose to making settlement on a house. We're still about 2 weeks away from the big day, but I guess I'm not worried about jinxing the deal by talking about it here. We've been eyeing the Rochester real estate market ever since Matt accepted his job at Mayo 2.5 years ago, and house hunting began in earnest around May or June of last year, when we had finalized a purchase agreement to sell our Northfield home. We'd made a few offers and had come pretty close to buying late last summer, but they never went through for one reason or another (other wealthier bidders, inspection-identified issues, etc). Finally, it's our turn.
I am thrilled about this place, and I don't say that lightly (uh, as fussy as I am, it takes a lot to thrill me). Our house-to-be is big enough for all the girls to have some privacy as they get older, enough bathrooms and a water heater sufficient for a family with 4 girl-women (poor Matt!), a sweet kitchen with a ton of storage and prep space (really designed for someone who COOKS, as opposed to someone who mostly heats up food), a finished walkout basement. It's in a great school district and is <10 minutes' drive from the Mayo campus. Not a ton of yard to mow, but it's enough to maybe put up a small garden and compost bin. Judging from the number of snowmen I'm seeing in the neighboring yards, there are younger children in the area.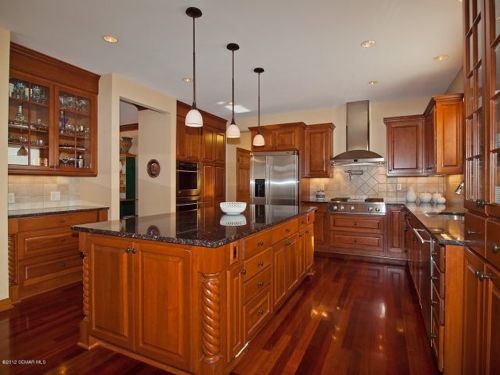 Pinch me, I must be dreaming.
We don't have a lot of furniture (I mean, why buy a bedroom set when you can buy an artisan spinning wheel instead, ha), and I've never really tried to decorate a home before, so there's a lot to think about and learn. Maybe I will blog about some of that. But we're in no hurry. I can't wait to move, though!