We were out of town, visiting in-laws, during the week of the MN State Fair. I'd tentatively planned to go on Labor Day Monday, the day of our return flight, but weather delays and children cranky from being trapped in an airplane put an end to that idea.
Luckily, I am connected enough to MN Knitterati that I was able to call on someone who was going to the fair to take a few snaps for me.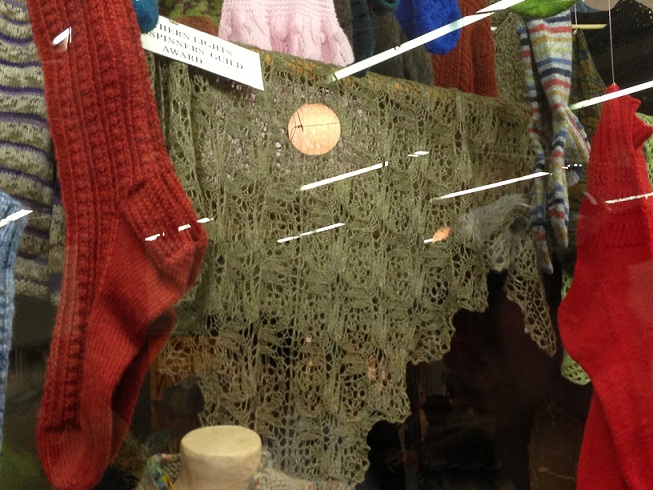 Photos taken by Laura and used with permission.
I was eager to get some photos because my Artichaut shawl won a special award from the Northern Lights Handspinners Guild! If I understand it correctly, all handknit articles (from 46 categories) are pooled and the handspun pieces are culled from this meta-group and placed in their own category. For all I know, I may have won because my entry was the only one that qualified, LOL.
I'm excited about the win and humbled by the recognition. The State Fair staff will be mailing my article back to me soon, with comments from the judge(s). Looking forward to seeing that and hearing about how I can improve.