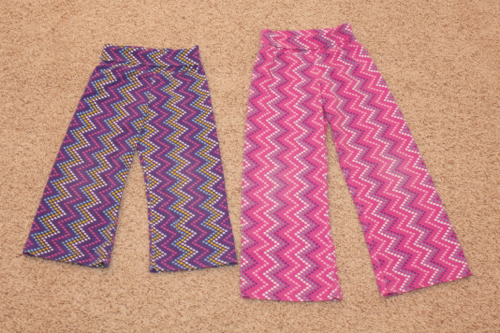 Last fall, in a fit of self-delusion about my level of free time, I purchased the Sew Fab pattern bundle. I figured if I sewed even 4 or 5 patterns from the set of 26, I would have recouped the money spent (compared with buying those patterns individually). So here's the first one, yoga pants for my girls.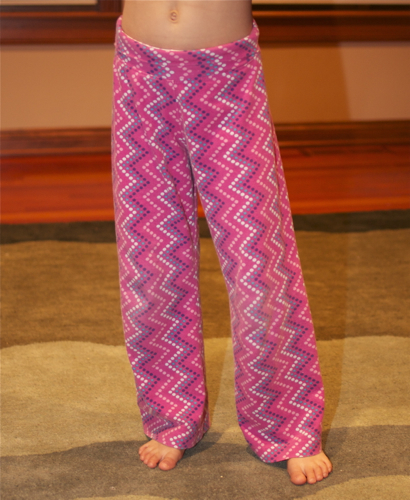 I'm a little dumbfounded by how quickly Meredith grows. Every year, it seems like I have to buy pants for her in midwinter because she's outgrown the pants I bought her in the fall. How can someone like me (seriously, 5'4″) have such a leggy daughter!? Such a mystery.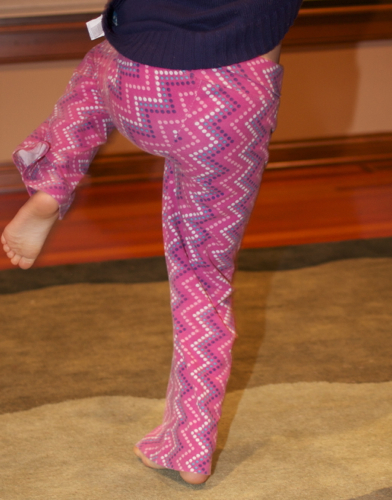 Anyway, the pattern – I recommend it, but with some caveats. First, the size chart seems way off. Second, the front rise is too long (I cut off an inch). Third, the pants really look better hemmed. Fourth, the waistband functions better if it's folded down and bar-tacked at the hips to keep it in place. Detailed review of the pattern is here.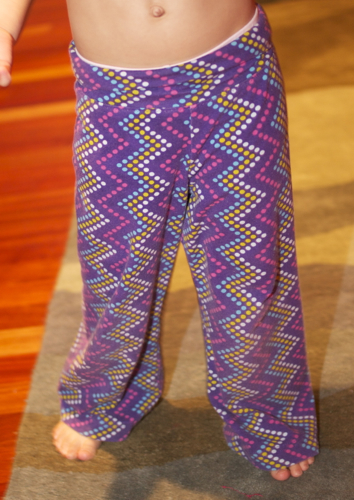 Fabric is from the Fabric Fairy, a cotton knit. I actually made the purple pants first, for Jordan and Casey, but neither liked them and both flat-out refused to wear them. Casey even wailed, "No! They're not my favorite!" when I asked her to put them on. Sigh. Meredith thought they were amazing and insisted on wearing them, but they were a little tight and definitely too short.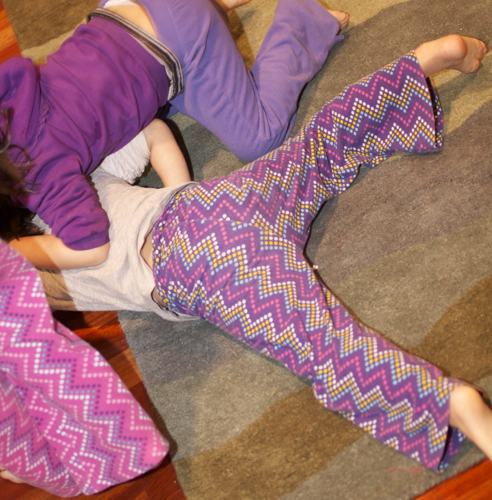 But since she made such a loving fuss over those poor rejected pants (and my poor ego, alas), I made Meredith her own pair in pink. She adored them so much that Jordan came around and started wearing the purple, and recently, Casey wistfully asked if I'd make her a pair of zigzag pants, too. These kids just kill me, ha ha.