I was blocking the front pieces for the Metro sweater a few days ago. I was pretty happy that the knitting was finished, although I knew I would have to reknit the back collar (I just wanted to see how it would stretch with blocking). However, I was dismayed to realize that I'd completely messed up establishing the ribs, too.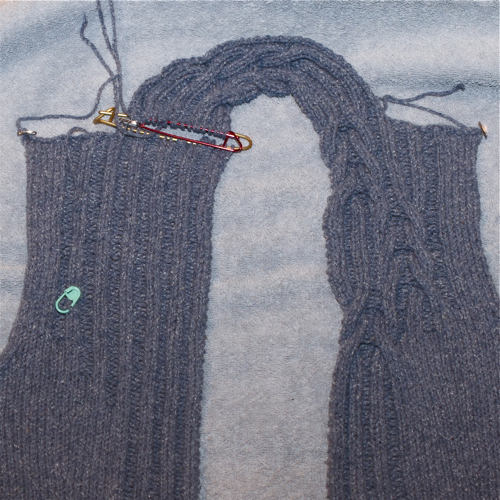 See how on the left side (right side when worn) has ribs that start an inch earlier than the cables on the opposite side? Arrgggh… How did I knit the whole thing without ever noticing?
I could ladder down the ribbed side and make the ribbing start higher up, but I think I like the look of the longer ribbing better. The plan now is to frog the entire upper portion of the cabled piece and reknit. Ah well. At least I caught it now, instead of after seaming.