Some years ago, I'd wandered into the local Northfield bead shop, Glass Garden Beads. (They've since closed their physical shop and now are an exclusively online merchant.) I'm completely ignorant about beaded jewelry, having made only a couple of stringing projects previously, so I'm not sure what possessed me to buy an expensive kit for a hobby I knew nothing about.

I hung onto the kit for probably at least 5 years before daring to open it up. As far as beginner's projects go, they did a really nice job with the directions and seemed to assume that the person putting together knew nothing about beads. The kit included thread, a needle, very explicit instructions, and enough beads to make a bracelet at least 1 inch longer than I actually needed.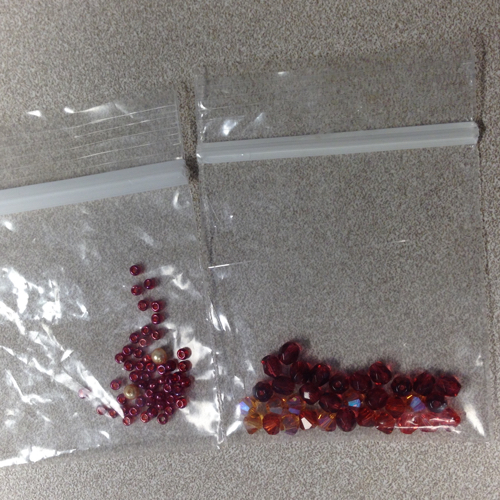 Leftovers
Once I stop being intimidated, it was actually pretty easy to put together. I worked on it during sporadic lunch breaks over most of the year, but each individual segment actually did not take that long to create, I would guesstimate maybe 30 minutes per flower. I seem to have made the newbie mistake of running the thread too many times through the beads for reinforcement, the resulting bracelet seems a little bit stiffer side. I also had barely enough thread, probably from excessive knotting.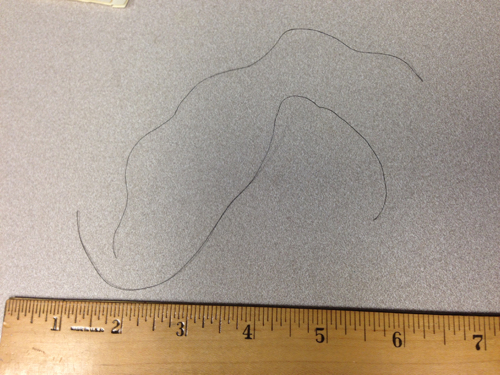 All that remained
I think it turned out really lovely. The flowers are made of Swarovski crystal beads, and they give the bracelet a nice heft, plus they're very sparkly!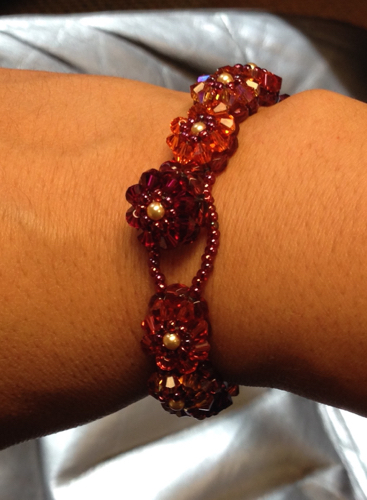 Clasp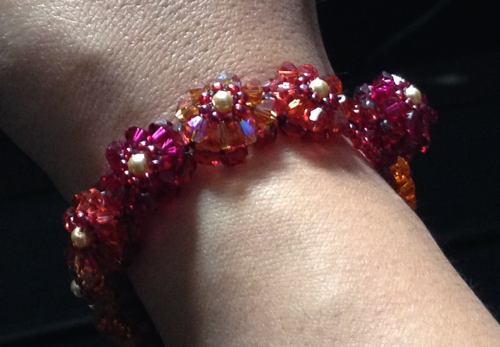 In the sunlight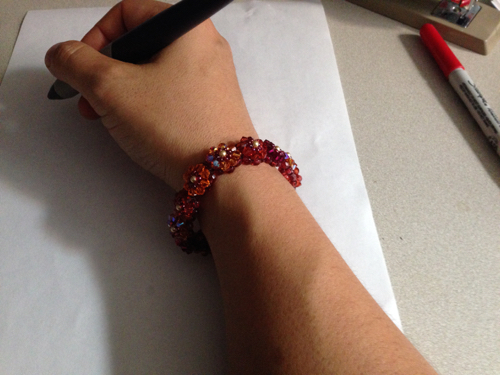 Action shot – like I said, this was my lunch-break project
OK, so I was pretty dissatisfied about the quality of the above photos. Everyone raves about the iPhone camera, but it seems to distort faces and the colors are all meh.
Here I am trying again with my dSLR, I think the colors came out much more true to life.