I finished a new t-shirt! I took the last pattern iteration and made it just a tiny bit better, and I'm pretty happy with how it fits now, despite the drag lines under the bust. (Something to work on for the next time!)
Pardon the indoor nighttime shots, it's winter in Minnesota and likely will remain so for the next few years.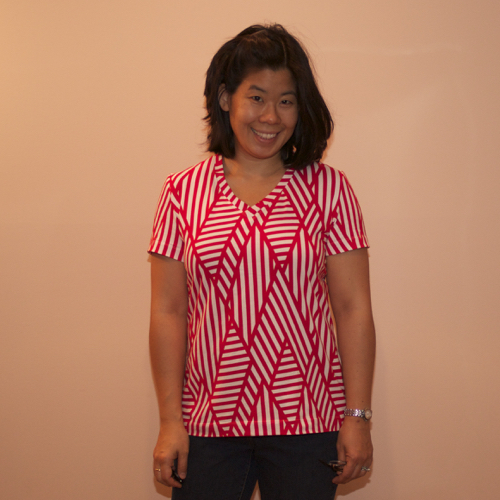 The major changes were at the upper chest and sleeve. I slashed a fisheye opening across the chest and add another half inch of length at the bust level so the shirt does not ride up in front. I also widened the sleeves by about 1/4 inch.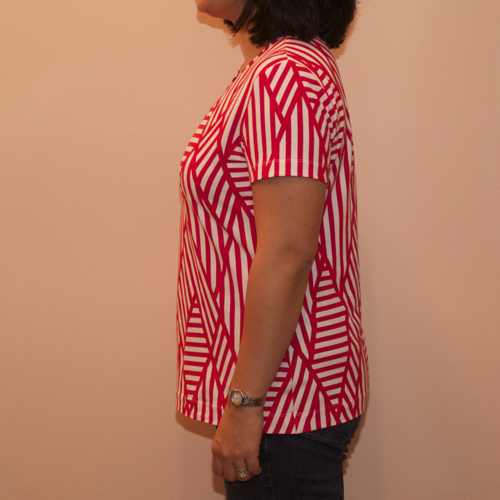 Actually, I originally made the shirt with 3/4 sleeves. But it was just Too Much Stripey.
So I hacked them off and was happier.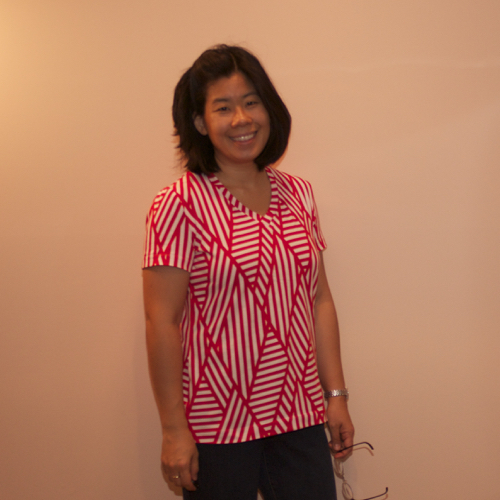 Obligatory back view: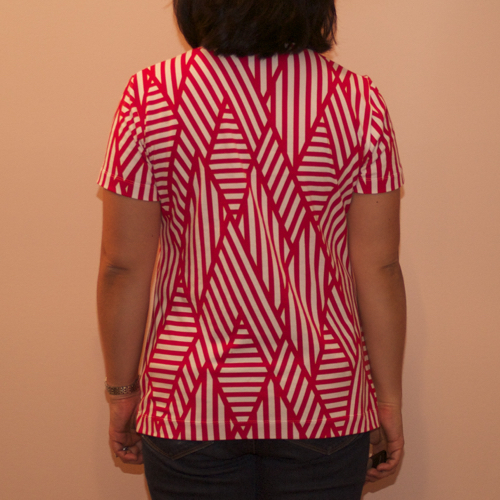 Coverstitching around the neckband, still very much in awe of how well the Babylock machine (BLCS-2) performs.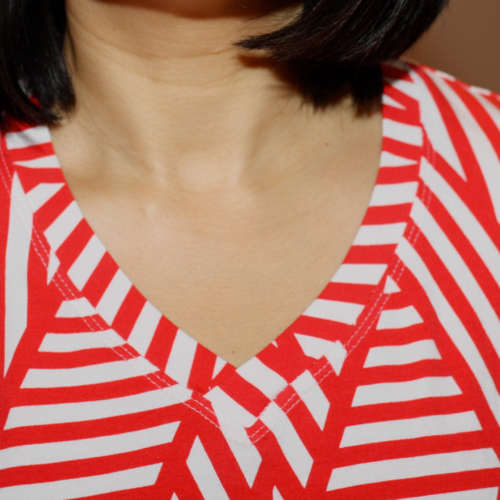 But there's something about the shirt overall that bugs me… Here, let me show you what I mean: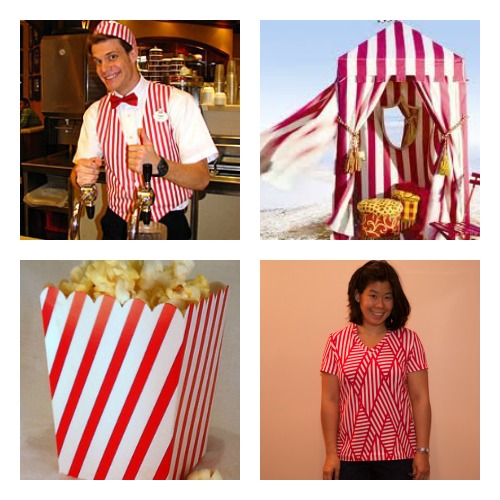 You see where I'm going with this? Ha! What was I thinking?
This summer, I was inspired by SunnyGal Beth's cheerful striped shirt, so much so that I immediately popped over to the vendor and ordered a couple yards. Except – I unintentionally purchased completely different fabric! Wah-wah!
I thought I could make it work… but the stripes are all wrong and even Meredith (my precocious 6-year-old) studied me and said I looked like I should be selling popcorn. Argh…