Meredith and I decided it would be nice to give a little holiday gift to her teacher this year. At first, it was going to just be a couple bottles of baking spices. And then I thought it might be nice to present them in a gift bag. A cloth gift bag… with a handpainted stencil. Hey, might as well make it a handsewn gift bag with a complicated handpainted stencil. OMG, how does it go from a 5-minute errand into a couple hours' work over the course of a few days?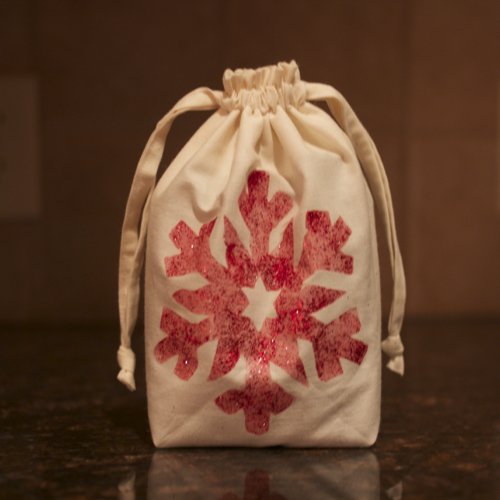 I found snowflake clipart and had Meredith trace it onto freezer paper. I cut it out and ironed it onto some unwashed cotton muslin. We painted it together using a Martha Stewart glittery craft paint.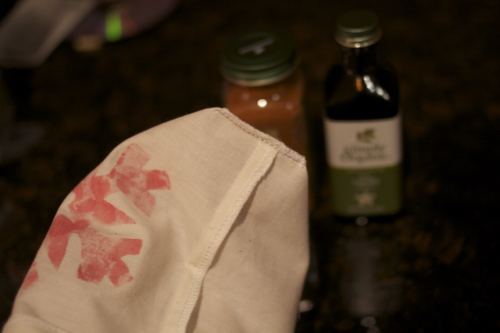 The bag was made following the dimensions of the spice bottles, and I serged edges and mitered the corners and everything. Actually, we sort of did it together. Meredith had no experience with the sewing machines, so I had her practice using the serger a little bit, and then we made the seams with me guiding her hands to make sure the fabric was fed fairly straight.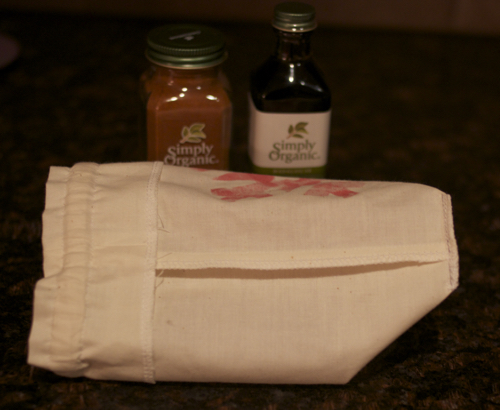 The foldover part was improvised to make a casing offset from the edge of the bag. I'd describe it, but I'm not really sure of what I did. In any case, should you be similarly inspired, this free Craftsy class teaches how to make a (lined?) drawstring bag, and ikatbag shows variations on drawstrings.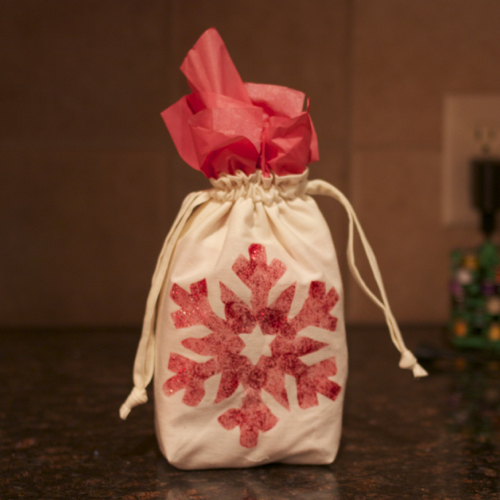 Add a little matching tissue paper and it's done! Meredith even received a lovely thank you card from the teacher the very same day.