Winter has been astonishingly mild this year, although we have had a few bitterly cold days. I am in charge of the snowblower at our house, and protecting my face while I clear the drive and walkway is a serious matter. At wind chill temps of -30F, exposed skin can get frostbite in <30 min, and if blowing snow hits my cheeks and melts, the cold wind quickly makes it painful. I used to have an old black balaclava (purchased while I was living in Boston), but it seems to have recently disappeared. It was a stretchy fleece hood with a cutaway for the eyes, nothing fancy. I could make a new one, right? Save the $20 or whatever? After a little googling, I found a free balaclava pattern.
The medium size seemed appropriate for my head measurement. Note that the pattern does NOT include seam allowances! I made a trial out of thin white fleece, leftovers from my diaper-making days.
The circumference feels good, snug but not too tight. Obviously, the eye hole on the pattern is completely wrong for my face. It starts too low and goes too far down, leaving most of my face exposed. If I pull the eye hole up to the appropriate level…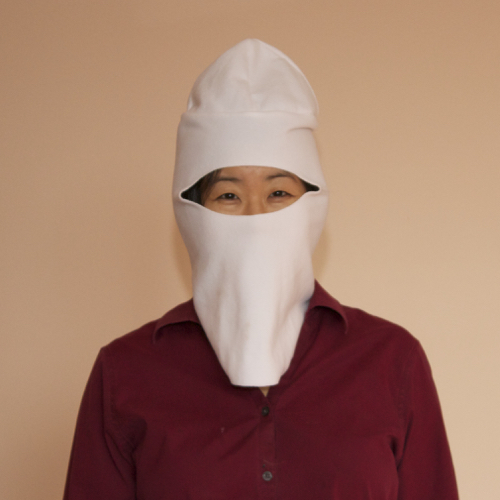 Ha ha ha! Now it gives the unfortunate impression of having a "reservoir tip." But at least I know what to do next, which is the whole point of a fitting muslin, right?
I made a second one with some nice Polartec fleece. This time, I did not cut out any eye hole.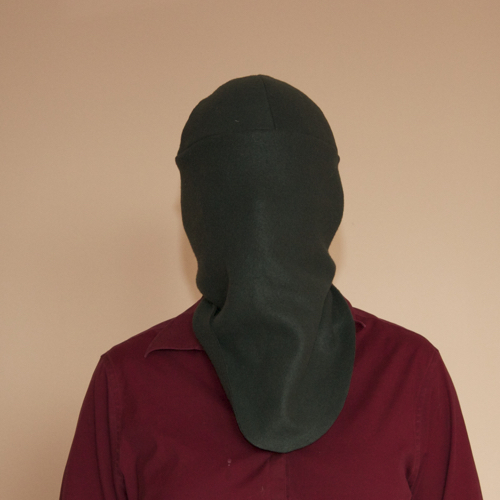 I thought about using a chalk pen or similar to mark the eye locations, but dot stickers proved to be handier (and safer).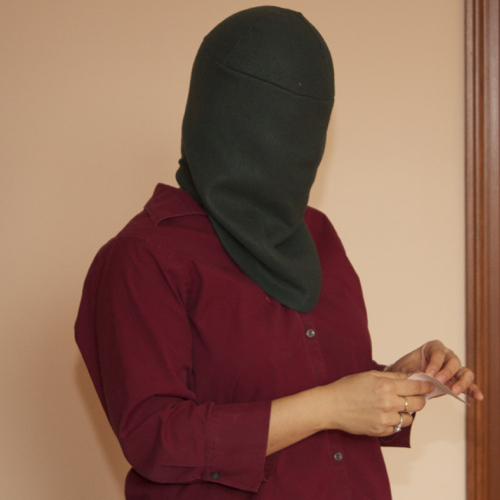 Fumbling in the dark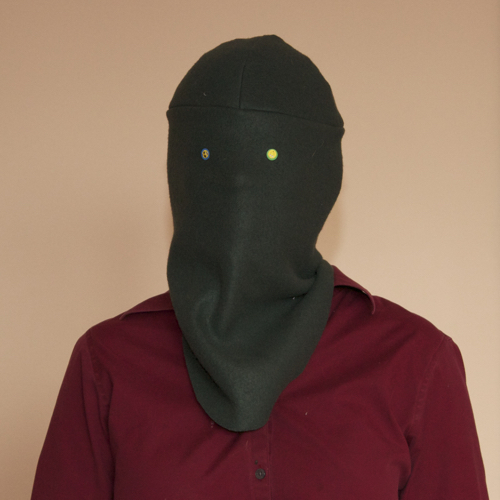 Then it was simply a matter of cutting around the stickers…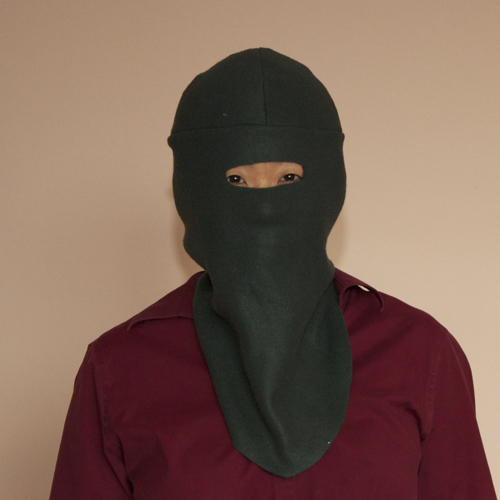 And enlarging the opening to the right size. Sorry if I look a little scary here.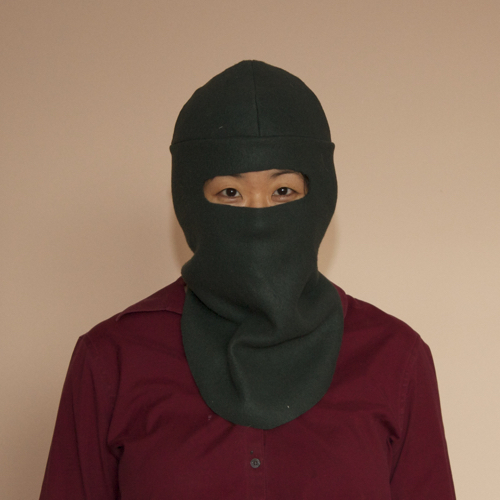 I used black foldover elastic on the lower edge and a strip of "fleece binding" (nylon lycra strip) around the eyes. I should have stretched the binding tighter when going around the curves of the eye opening, but it's not a big deal.
Obligatory side and back views.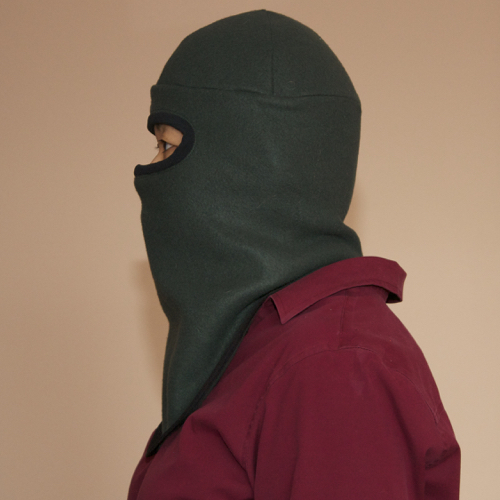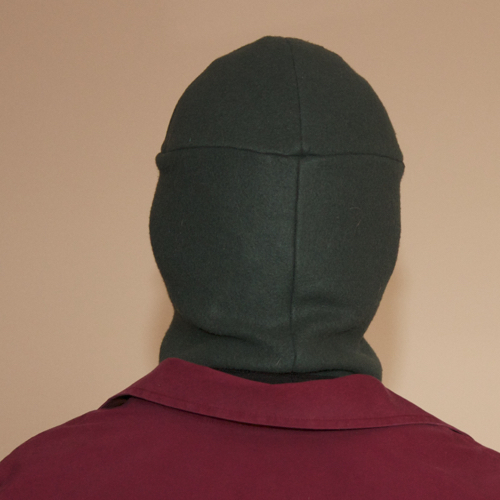 Now I'm ready for the next snowfall!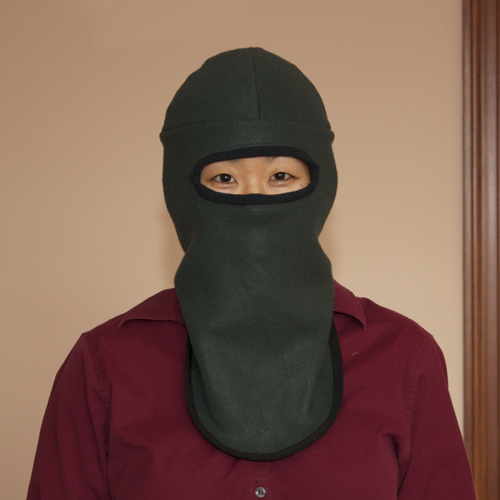 Pattern review is here.