(Yeah, that title ought to raise my google rank. Or not.)
Remember the Endless Summer Hydrangea dye job? No?
*cue flashback music*
First we had: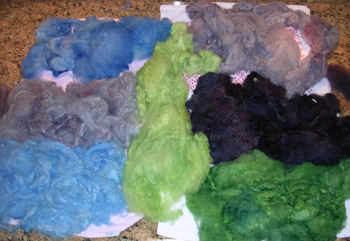 Then it became: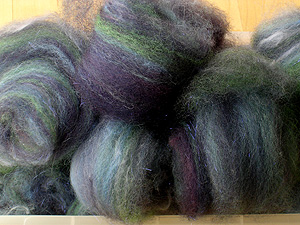 And now it is: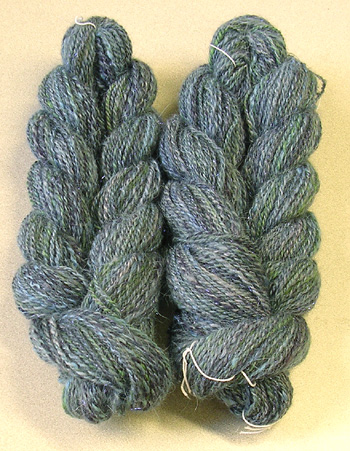 Ta dah!
A closeup: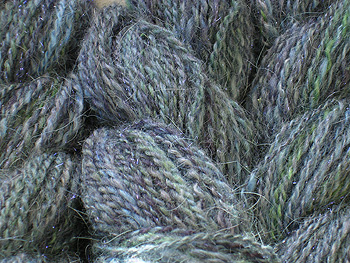 The last photo is as close to the true colors as I can capture. I was working with afternoon sunlight that reflects off a building and streams into my office for about 10 whole minutes. I would say the base color is bluegreylavender, and there are highlights of violet, grass green, and pale indigo. You can barely make out the blue Angelina glimmer, but it looks wonderfully sparkly in good light. I did not skimp on the Angelina! The fiber composition is roughly 80/20 Polwarth/Angora, and it is mmmm, soft, with very little halo. (More halo might come out with knitting and wear, though.) It's 4.5 oz of 2-ply yarn, about fingering to sport weight.
I will post this yarn for sale in a few days. I just haven't had a chance to measure the yardage or make labels yet.