Our elementary school discourages (or prohibits, depending on whom you talk to) bringing in food for celebrations because of the potential for triggering severe food-related allergies, so I was hunting for something that we could add to Meredith's Valentine's cards that would be inedible and not too expensive.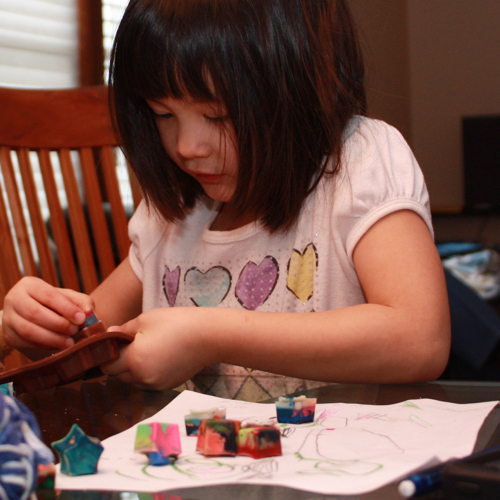 I looked at dollar store pencils, stickers, and other trinkets but decided to go with crazy crayons. Yes, I did have to buy candy molds to do this project, so it wasn't as inexpensive as I'd hoped, but the molds are adorable and can be reused. (I'd bet with some really careful scrubbing, they could even be used for food someday.) We did have a huge bucket of broken crayons, though, the raw materials were at the ready.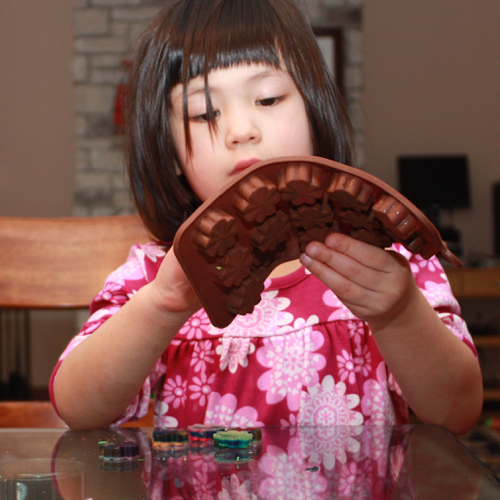 With my MIL's help, we peeled crayons, chopped them into bits, and filled 3 silicone candy trays. After the wax was melted, the trays went into the freezer. The girls were able to pop the frozen crayons out of the flexible trays without my help.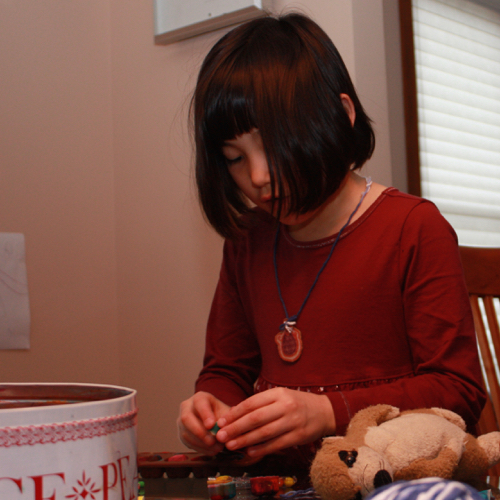 Hints we gathered on the interwebs or figured out ourselves:
The labels peel off easily if the crayons are soaked in water.
Reported baking temperatures range from 150-250F. I used 200F, and it took probably 20 min to melt.
The final crayons look better if made from a mix light and dark colors.
Avoid a) washable crayons and b) Melissa and Doug crayons. The former will dissolve during label soak off, and the latter do not melt!
Overcooking results in a layer of white wax as the pigments settle. It looks cool but is no good for coloring.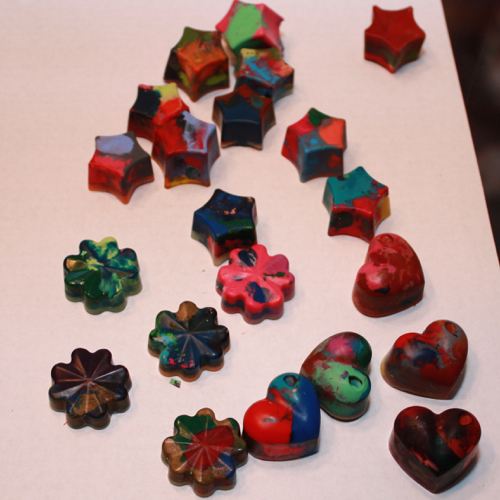 All in all, it was a fast and relatively easy project.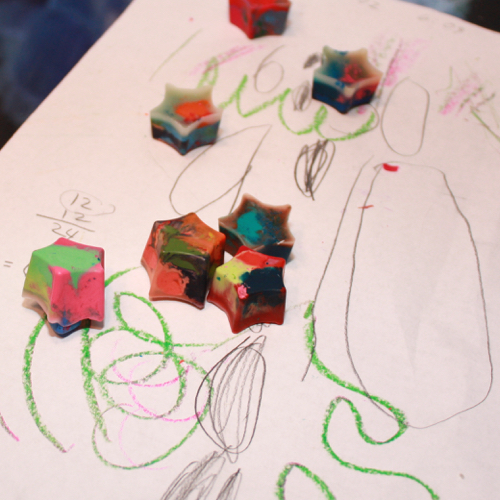 I'm sure we'll be doing this again!