Five years ago, I bought a 4-oz bump of 70/30 Shetland wool and tussah silk blend. I spun a tiny bit of it on a spindle and then life, etc, twins born, blah blah, until I pulled it out again a month ago, when I received the unexpected gift of daily spinning time.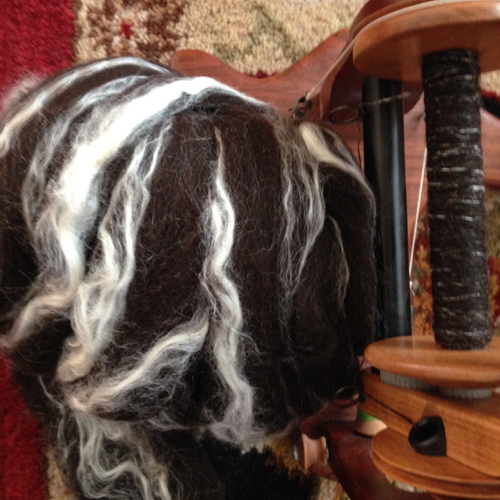 My first grader moved into a new reading level at the end of February. Her previous daily reading assignment consisted of us reading a short book together every afternoon, but in this new level, now she reads part of a chapter book aloud to me for 30 minutes daily. I no longer need to hover over each page and correct myriad mistakes, I just listen and question obvious errors. I've been learning a lot about magic treehouses, sigh.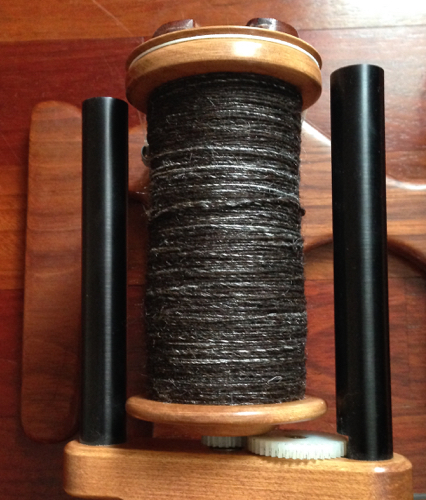 On the plus side, one can actually get quite a bit of spinning done in 30 minutes per day. 😉 This is more spinning than I've done in a year, probably.
I made medium-weight singles and 3-plied them to make a bouncy worsted weight yarn. It feels good to squeeze.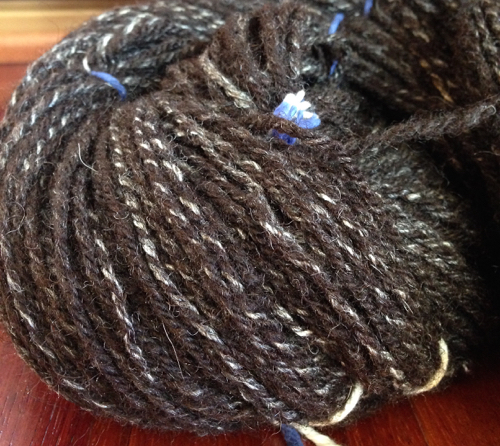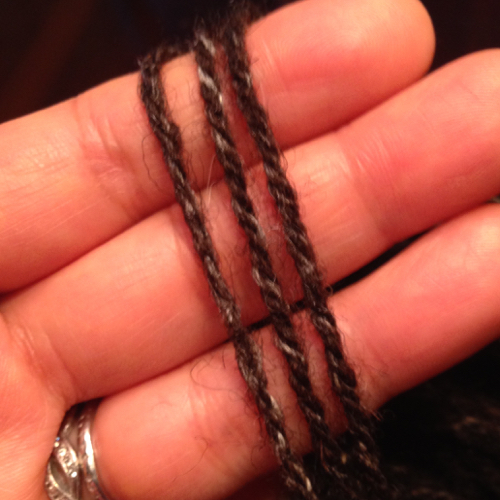 I didn't have a project in mind and thus didn't bother with measuring yardage. I have no project planned because the yarn itself is not great. The Shetland fiber was distressingly full of short, wiry kemp. Had it been a fleece, I would have rejected it. As expected, the kemp is shedding out like mad.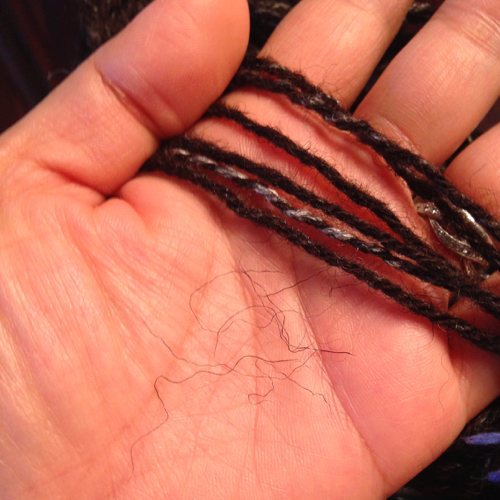 Sadly, the yarn is too coarse for next-to-skin items, which rules out small projects like scarf, mitts, hat, etc. I was idly considering a Zoom Loom, but what would I do with 4 oz of scratchy, hairy, shedding squares? So this skein will go to the stash bucket to marinate, waiting for inspiration to strike.