I still get hand-me-down clothes from my sister – we're not quite the same size, we have kind of different styles – but she often buys at places that I only "snoop shop" at, so it's always fun to receive a box of clothes from her.
Last year, she sent a lovely brown sweater with a draped neck. It actually fit me perfectly, so I was pleased to wear it this past winter. I unthinkingly tossed it in the wash one day and was shocked to pull out a toddler-sized sweater. My sister NEVER wears handwash-only clothes, it's either straight to the machine or to the dry cleaners, so I had just assumed it was a washable garment (because who dry cleans sweaters?).
After kicking myself for my stupidity (the tag clearly said 80% wool – and COME ON, as a Wool Person, I should have known better), I pondered the options and decided to make a doll out of the fulled fabric. I mulled over my stash and found the perfect thing – a plush Dog by We Wilsons. I found the stegosaurus pattern in my archive, too, so I must have grabbed the patterns during the giveaway, so many years ago. The pattern is still available for sale on Etsy.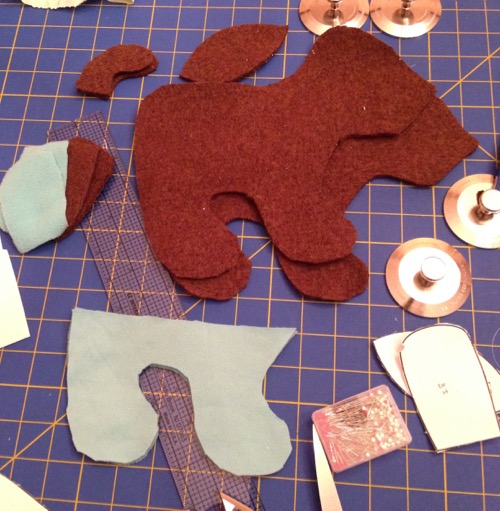 I had just enough fabric to cut out the upper body and tail. I used Polartec (Windbloc, I think? Leftover from diapermaking days) for the contrast because I love brown and blue together.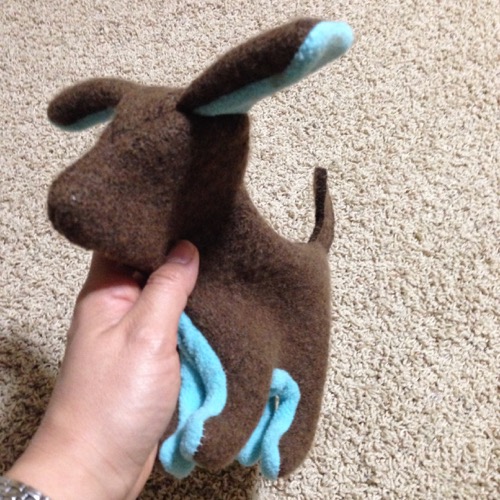 Assembly was straightforward. The instructions confused me for a while about what to nip and tuck out of the underside legs to stop the dog from splaying out, but I figured it out eventually.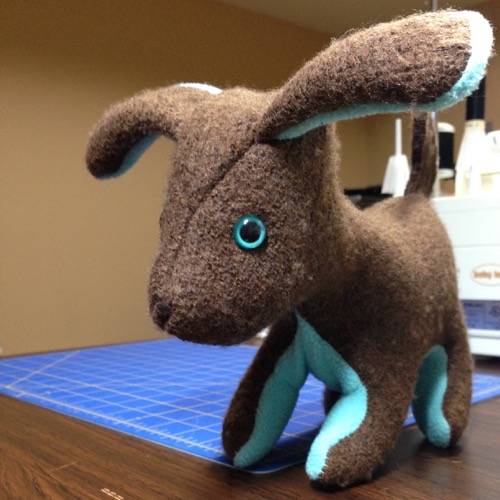 The fulled fabric was so stiff, I knew I didn't have a chance at turning the tail inside out. I chose to just sew the 2 pieces together and leave it flat.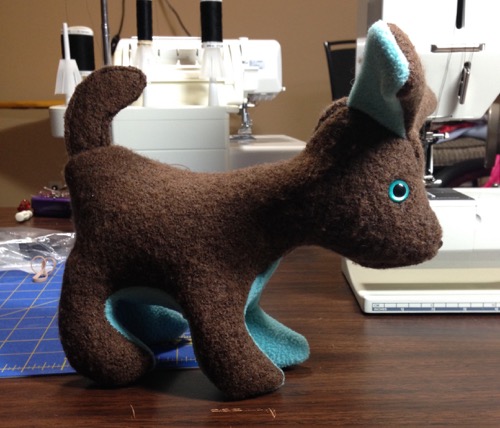 I stuffed it with some scoured Romney that I bought to spin a million year ago, before I realized that Romney is too harsh against my skin.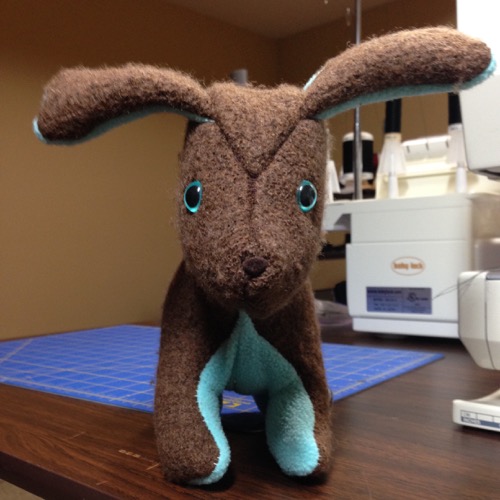 The ears were making me crazy, like he was trying to take off or perhaps was perpetually confused. This would be the second dog I've made with antigravity ears (2006!), and I just wanted to do it differently.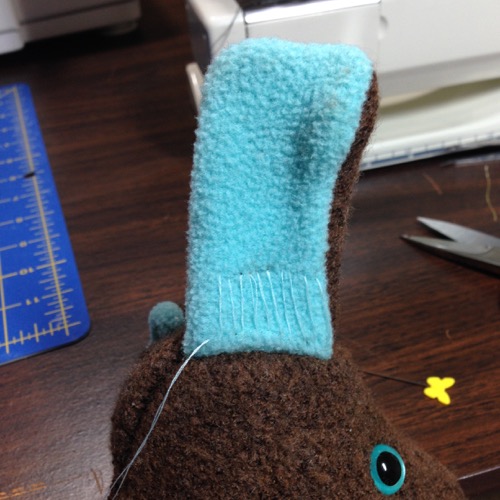 Taking a lesson from the leg tucks, I made ear tucks. Long stitches were pulled tight to bring the ear down. Does it look better?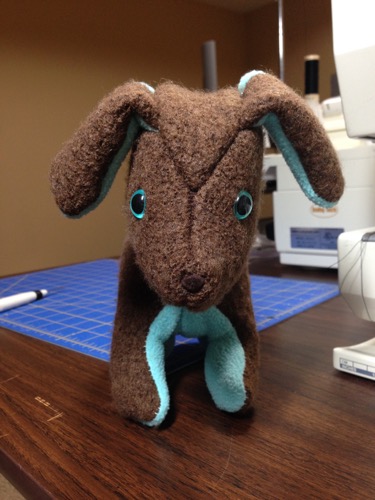 The eyes and the adorable fuzzy brown nose were purchased from Suncatcher Eyes (9-mm nose and 12-mm eyes). I followed Planet June's guidelines for eye placement.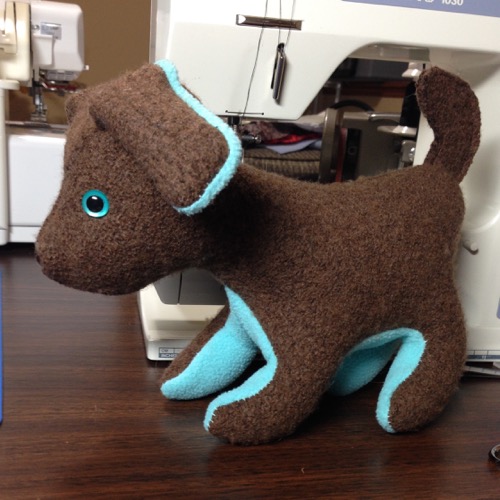 Not much else to say, I guess! Enjoy the cuteness!