[Disclosure: This post contains an Amazon affiliate link.]
These items have been finished since May – figured it was time to blog about them!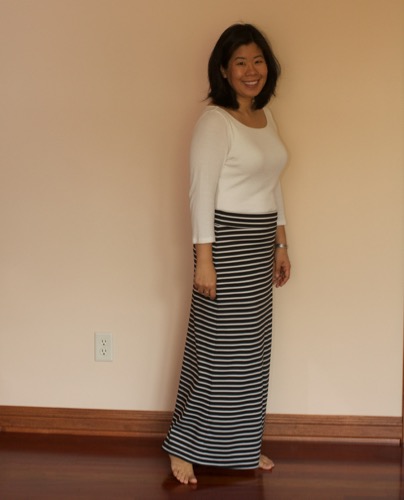 I made another Flirt Skirt, this time out of a striped ponte knit, purchased a few years ago from Gorgeous Fabrics. I had a heck of a time matching the stripes on the side seams because the angles of the front and back somehow weren't quite the same (?), but I used a gazillion pins and matched every. single. stripe. to make it work.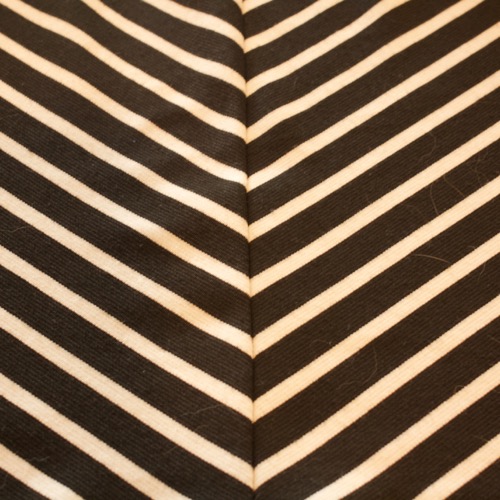 —
I made a really cool t-shirt using a digitally printed knit of a city skyline reflected on water (from Sawyerbrook Fabrics [now sold out]). I am on their mailing list and saw the fabric when it was first offered for sale toward the beginning of 2015. I resisted – obsessed – worried about the price [$23/panel, and I'd need 2 for a shirt] – obsessed some more – gnashed teeth – gave in – made the shirt. Whew. It probably is the most expensive t-shirt that I own. But I like how it looks.
I had to forgo all of the darts and fancy fitting tricks that I'd been developing because it would mess up the vertical lines. Also, I could not make the front as long as it needed to be – see how the skyline angles upward and it still rides up at the hem?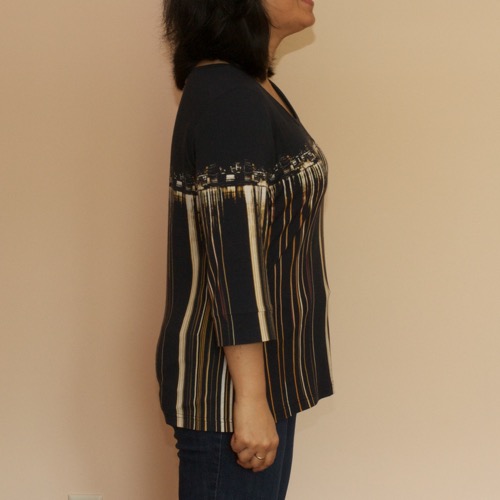 But I ran out out stripes in the hem allowance and thus didn't dare try to make the shirt any longer.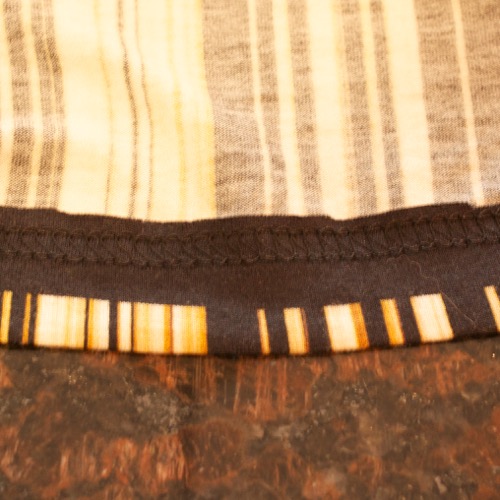 Pattern placement was interesting. I wanted the skyline of the shirt to be fairly high and the neckline fairly low without the two running into each other. I also wanted the skyline to be more or less at the same place visually on the front, back, and sleeves.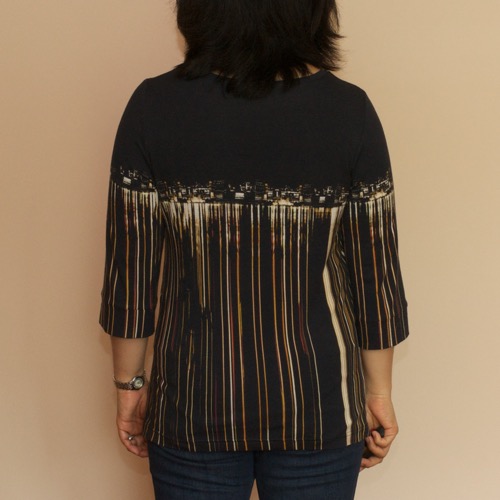 I was scratching my head for a while, trying to figure out what part of the sleeve should match the bodice – I found this visual from Knits for Real People, which was a big help.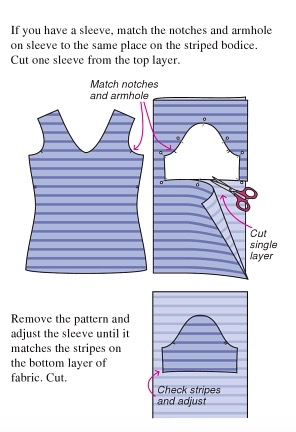 So there you have it!