My sister loves to shop and sends me stuff that she thinks I might like. We're not the same size (she's considerably taller than me), so some of the items are hit or miss in terms of fit.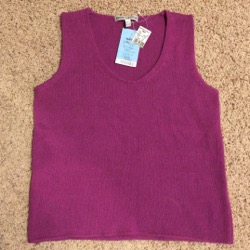 This is an Armani vest, new with tags, fiber content of rayon/wool/silk/cashmere.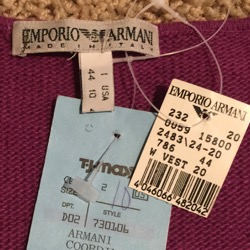 But we have major problems in how it fit. The vest looks nice laid out flat, but once we put a 3-dimensional body inside, it turns into navel-baring, hi-lo shell that I'm preeettty sure violates Mayo's dress code in more than a couple ways.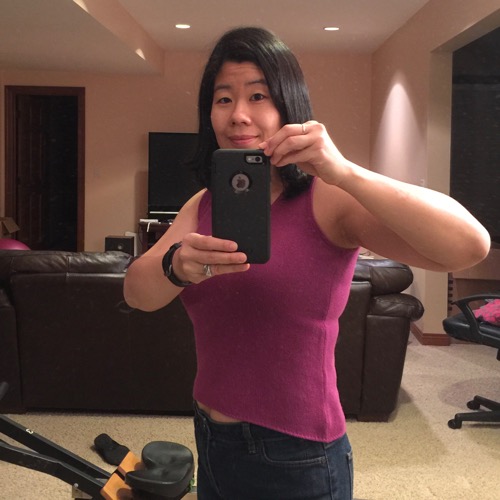 However, I do need a winter hat. 😀 I thought I had enough material to make a slouchy beanie, and I loosely followed this Craftsy tutorial to draft a pattern. The pattern suggests it fits an "average-sized head" and is drafted for a final brim circumference of <20 inches. I added 2.5 more inches to fit my giant (22.5") noggin, I hate when hats feel like they are squeezing my brains.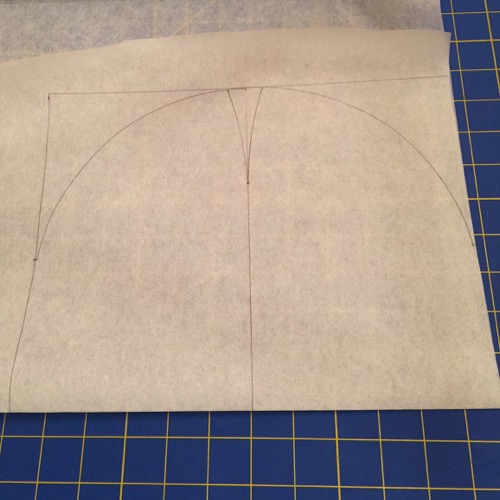 Given the deep V of the vest front, there wasn't enough fabric to make a double-layer hat. I opted for a single layer with foldover brim. Construction was straightforward, with only a couple seams. I sewed the seams with a 3/8-inch seam allowance, using a zigzag stitch, and then serged the raw edges.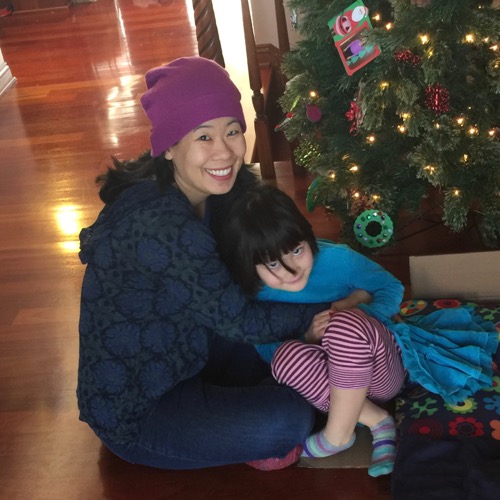 With Casey
I love this hat! I may or may not have worn it all day. 🙂