I bought a Schacht inkle loom in January 2019. I played around with a few test projects (a shoelace, a bracelet, a couple patterned bands) and then set out to make my husband a new strap for his dulcimer.
Test strap to remind myself how to warp the loom and to practice the technique for getting tidy selvedges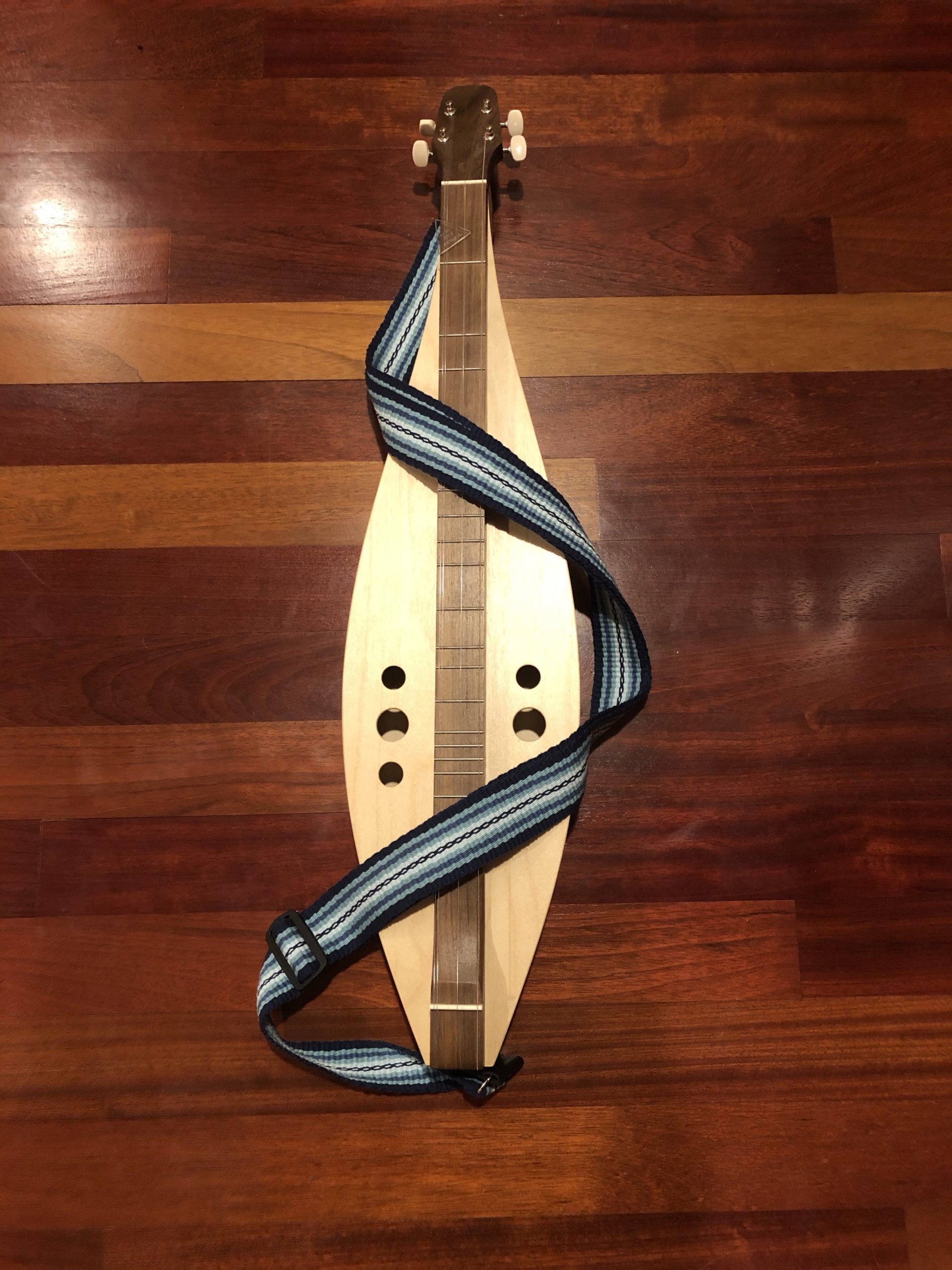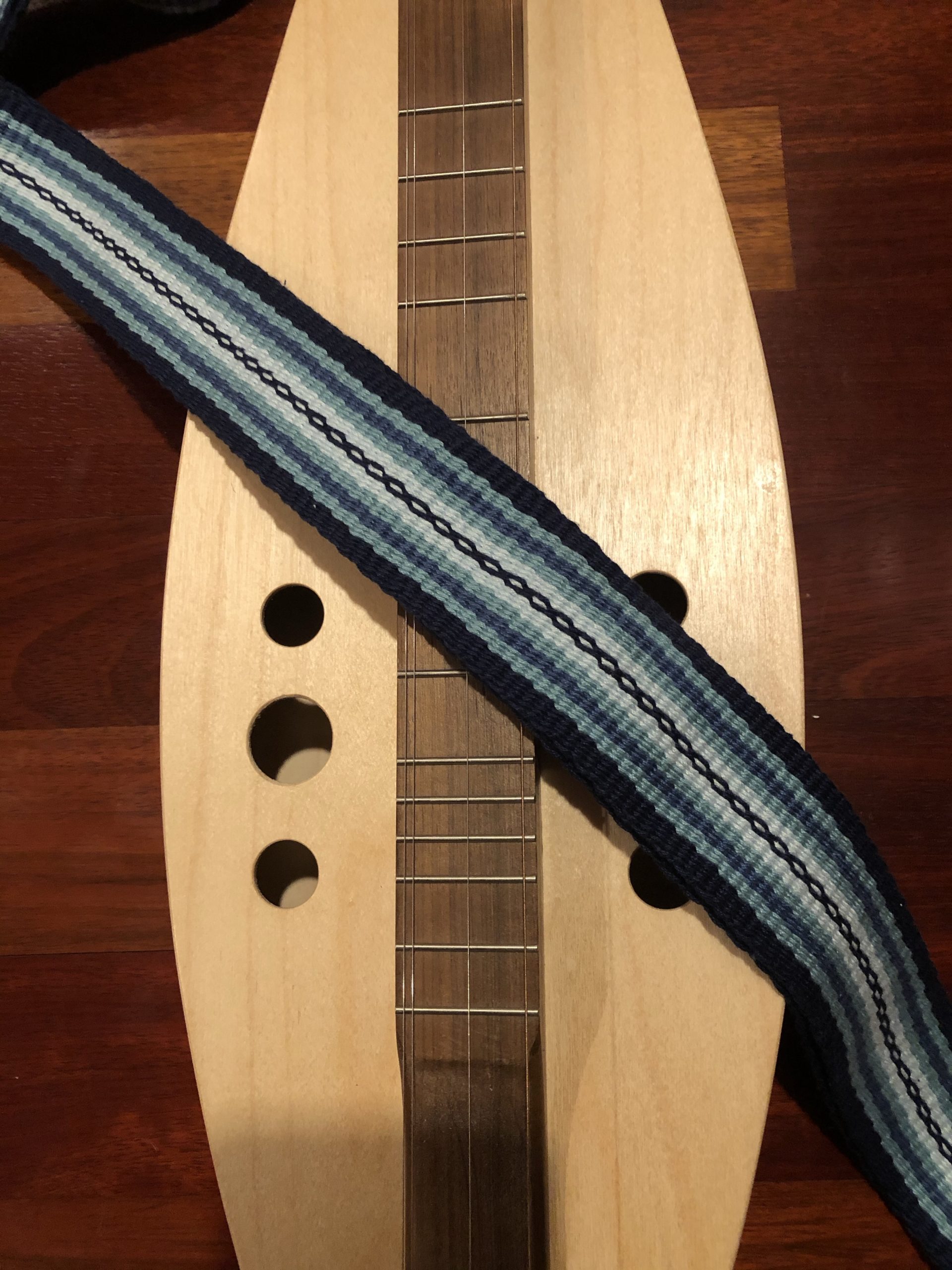 Final strap
Materials used: Sinfonia cotton yarn; hardware purchased from ASpinnerWeaver.