When I visited my sister in St. Louis a few weekends ago, daffodils were already abundant. It was hard to come back to Minnesota, which at the time was still under a foot of snow. I figured I could dye a spring color, even if I couldn't see one outside the window. This was 3:1 yellow:blue on golden tussah silk.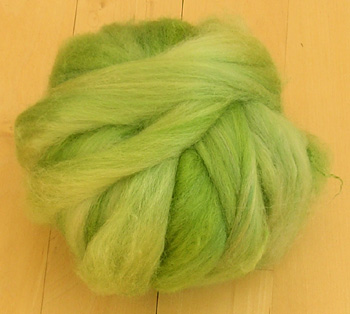 Mouseover to see what it looked before drafting
In other news, Bob's surgery has been postponed until next week. Please continue to keep him in your thoughts and prayers.