I'm still plugging away at the Bayerische socks.
One week ago: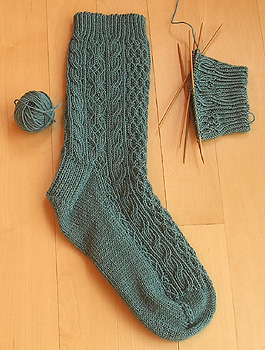 This pattern is a yarn hog. The tiny ball of yarn is all I had left of the original skein after I finished the first sock (Lorna's Lace Shepherd Sock yarn).
Yesterday: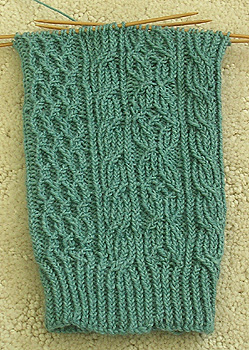 I screwed up one of the motifs on Chart D (the pseudo-argyle motif) and found myself laddering down 2/3 of the sock to fix it. That area looks a little "swollen" now, but washing, blocking, and wearing will even it all out.