Laritza asked me to post a few "penny pictures" of the pygora yarn. I am happy to oblige!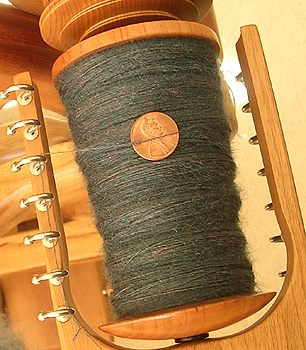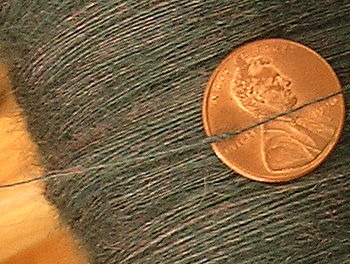 I haven't had much chance to spin recently because I worked many 12-hr days this past week. (Everything! Is! Due! Yesterday!) In lieu of fiber progress, let's look at some of my Mr Bento lunches! (As always, these consist mostly of dinner leftovers.)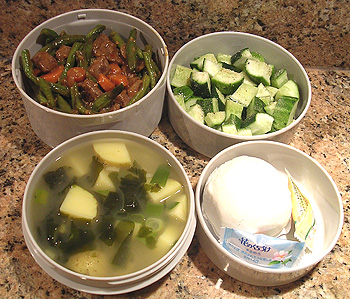 Veg and beef stirfry (white/brown rice underneath), cucumbers with instant Japanese pickling spice, miso soup with seaweed and new potatoes, steamed bun with sweet adzuki bean center (and 2 "flower kiss" candies)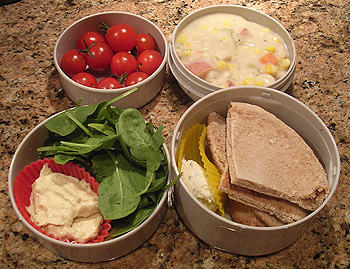 Cherry tomatoes from my CSA, tilapia chowder, fresh spinach and artichoke hummus, whole wheat pita bread and goat cheese
Yum. Lunch is fun.