I finished carding the green wool and silk blend that I introduced during my demo on how to create silk blends.
This is after 1 pass: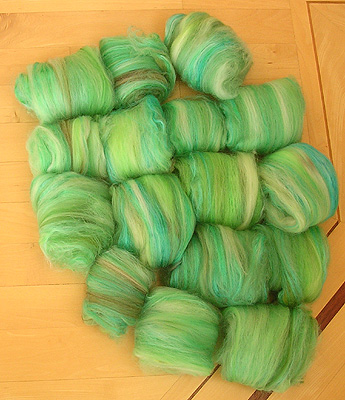 This is after 2 passes: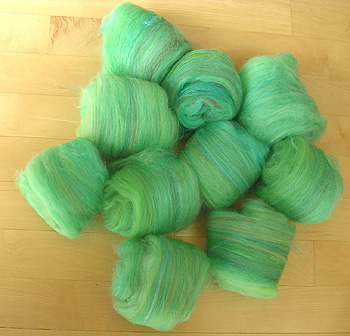 I was a little sorry to see the brown streaks disappear. I liked those and thought they brought a touch of contrast to the roving. The white parts of the top lightened the overall color, and everything began to lean toward the blue from the silk. The original colors – brown, green, white, blue – made me think of the earth, sky, and water. Now it sort of reminds me of blue-green algae!
Sadly, it is going back to the stash bucket – too many other spinning projects ahead of it in the queue.