DIY lacey scarf
Saturday October 07th 2006, 2:34 pm
Filed under: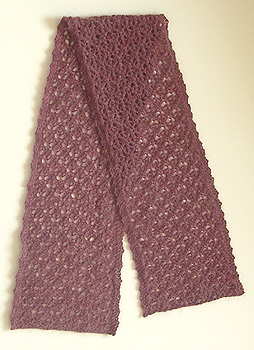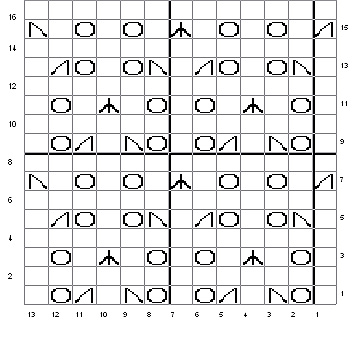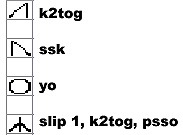 Blank squares are knit on the public side, purl on the private side. You could also knit the even-number rows to make a garter lace pattern. The pattern repeat is 6 st wide and 8 rows high (between the heavy lines). Two sets of row repeats are shown. The pattern is from Barbara Walker's first Treasury of Knitting Patterns.
The scarf I made has no upper or lower selvedges. The left and right selvedges are 3 stitches in seed stitch pattern. Additional photos and text are here.
This is an excellent way to use a small amount of handspun in an adult-sized project. Literally cast on the desired number of stitches and knit until you run out of yarn!

Print This Page